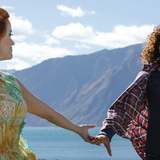 This Friday, Disney will premiere "A Wrinkle In Time," the Ava DuVernay adaptation of the 1962 novel written by Madeleine L'Engle about a time- and space-traveling girl in search of her father. The film is one of the most anticipated theatrical releases in recent memory thanks in large part to its director and its star-studded cast (Oprah Winfrey, Reese Witherspoon, and Mindy Kaling...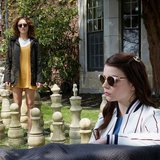 Being a teenager can be hell, especially when you have to deal with supernatural forces, vampires, witches, aliens, evil clowns, and just plain ol' human murders. However, watching these events unfold on the big screen can be endlessly entertaining to audiences looking to be scared. With the highly acclaimed teen thriller "Thoroughbreds" set to hit theaters on March 9, we decided...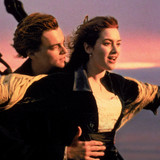 Here are two universal truths: Love hurts, and we can't get enough of sad love songs or films. Call it cathartic, or maybe just therapeutic, but our obsession with unhappy endings is a cinematic cottage industry. But then maybe it's the idea of love being just as important through good times and bad. Well, to celebrate yet another Valentine's Day, here is a list of 20 films tug at...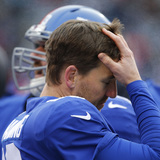 Eli Manning and Odell Beckham Jr. didn't get their on-field connection going during the season because of Beckham's injury, but they sure were the stars of the Super Bowl.The NFL ran a commercial during the Super Bowl featuring the New York Giants stars dancing with each other a la "Dirty Dancing." The highlight came when Eli held up Odell just like Patrick Swayze and Jennifer Grey...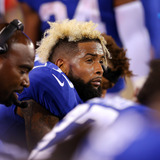 We're not too sure what transpired with New York Giants receiver Odell Beckham Jr. in Sunday's game against the Los Angeles Chargers, but something definitely set him off. In the third quarter of said game, OBJ was seen crying on the sideline — only to be consoled by punter Brad Wing. This leads us to the whole, "there's no crying in football" thing. Jokes will be made. They will...
One of my favorite bad movies is Road House where Patrick Swayze plays a bouncer brought in to clean up a particularly rough bar. There's one scene where he's on the phone with his pal, who asks him how things are going. Pal: You having trouble? Swayze: Oh, you know – nothing I'm not used to. But it's amazing what you can get used to. ***** I was reminded of that scene when I was...
MORE STORIES >>
Entertainment News

Delivered to your inbox

You'll also receive Yardbarker's daily Top 10, featuring the best sports stories from around the web. Customize your newsletter to get articles on your favorite sports and teams. And the best part? It's free!