We've updated our Privacy Policy.
By continuing to use this site, you are agreeing to the new Privacy Policy.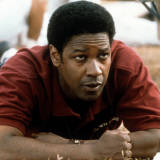 When Hollywood goes hunting for captivating drama, they need look no further than the world of sports. All the elements are there: the thrill of victory, the agony of defeat, triumph over adversity and healing in the face of tragedy. Sometimes filmmakers work a variation on a real-life event (e.g. "Rocky" was inspired by the Muhammad Ali-Chuck Wepner fight), but they're just as likely...
BRACKLEY, England (AP) Two leading officials at Formula One team Mercedes have signed new contracts through 2020, concluding a busy offseason of activity at the world champions. Mercedes announced Monday that Toto Wolff, the head of motorsport, and Niki Lauda, the non-executive chairman, have renewed their deals. Wolff joined Mercedes from Williams in February 2013 and owns 30...
F1 legend Niki Lauda attended Sunday's MotoGP race at Brno and admitted he likes what he sees at the pinnacle of two-wheel racing. "It is very interesting to watch because you can see how the rider struggles with his bike," Lauda said. "In F1, unfortunately, the opposite happens." "The cars are very easy to drive, they don't even slide," Lauda was quoted by Spain's El Mundo Deportivo...
LIKE WHAT YOU SEE?
GET THE DAILY NEWSLETTER:
Niki Lauda has hit back at suggestions he lacks "respect" for Ferrari. Last week, the F1 legend's colleague Toto Wolff had to apologize after Lauda provocatively suggested that Ferrari is better at making spaghetti than cars capable of taking on the might of Mercedes. But Lauda, Mercedes' team chairman, said the apology was unnecessary. "The Italians know that Ferrari will always...
Niki Lauda has denied suggestions that Aston Martin could help Red Bull Racing secure a Mercedes engine supply for 2016. Historically Red Bull and Mercedes have not worked together, and hitherto any kind of relationship looked impossible. However, reports have suggested that Aston – which is five percent owned by Mercedes – could broker a deal. Aston CEO Andy Palmer and director...
Niki Lauda has agreed with Kimi Raikkonen that Formula One would benefit from a boost of danger. 2007 champion and current Ferrari driver Raikkonen was quoted last week as saying one thing that would improve the modern face of the sport is if it was "a little more dangerous." "It (danger) is part of the game," the Finn told French broadcaster Canal Plus. "We don't want anybody to...
iSportsweb gave you five things to watch for in the China grand prix this past weekend.  Lets see how things turned out: We asked:  can Mercedes make it 4 in a row to start the F1 season? Yes, they did.  Hamilton wins his third of the year, and teammate Nico Rosberg followed closely in second. Rosberg held on slightly to the drivers championship points lead, with his 3rd straight...
As the world searches for missing Malaysian flight 370, Formula 1 prepares for the second grand prix race of the year in Sepang, Malaysia.   At some level, we all face a conflict between how we value life and death and a car race.   How can the race go on? Let's go to the game My brother and I had a yearly tradition of watching the Detroit Lions play on Thanksgiving.  We were true...
Three-time World Champion turned F1 pundit Niki Lauda has real concerns about the Ferrari F2012...
MORE STORIES >>
Formula One News

Delivered to your inbox

You'll also receive Yardbarker's daily Top 10, featuring the best sports stories from around the web. Customize your newsletter to get articles on your favorite sports and teams. And the best part? It's free!