ORLANDO, Fla. — When Tiger Woods walked off the 18th green at Bay Hill shortly after 5 p.m. Sunday, it marked his final piece of tournament-golf tune-up for the Masters. Woods' last putt didn't result in victory, which it has on eight previous occasions at the Arnold Palmer Invitational. But that's not the point at...
This week in After Further Review, our writers talk Tiger Woods' perspective on his comeback and Jordan Spieth's chances to add a win before the Masters.
ORLANDO, Fla. — Tiger Woods put on a Sunday charge at Bay Hill that looked all too familiar. One swing changed everything at the Arnold Palmer Invitational. Coming off three birdies and two pars saves that brought him to within one shot of the lead, Woods hammered a tee shot so far left on the par-5 16th hole that it went over the fence, into a backyard and out-of-bounds. A birdie...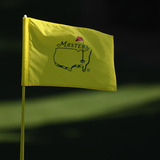 The 2018 Masters is going to be incredible. If you've followed golf on a relatively routine basis in 2018, you've probably heard that a lot. If you're tired of hearing it, we'd suggest you find a way to get used to it. Because between now and the time the Green Jacket is decided, you'll hear it a lot more.Now, to be fair, the Masters is always exciting. Generally speaking, it's the...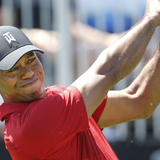 Tiger Woods had worked himself into contention on Sunday at the Arnold Palmer Invitational. But trailing by one shot on the 16th tee, an errant tee shot went out of bounds. For all intents and purposes, this took Woods out of the tournament. A par-five gave Woods a golden opportunity to tie or even take the lead. As it was, though, he made a bogey six. With only two holes remaining...
A two-putt birdie at No. 4 moved Tiger Woods to 8 under for the week. Apparently energized, he pulled driver at the short par-4 fifth and unleashed this violent swing.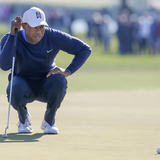 Tiger Woods is atop the leaderboard at the Arnold Palmer Invitational at Bay Hill this Thursday, thanks in part to a ridiculous putt he drained to take the outright lead. Through 16 holes, Woods is 4-under par and leads the field by one stroke. It's early, but it sure seems like Woods is really back this time.After his second-place finish last weekend and what we're seeing so far...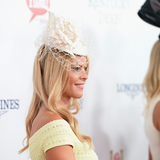 Elin Nordegren is poised to cash in big on the hot real estate market.Nordegren, the ex-wife of Tiger Woods, has listed her mansion in North Palm Beach, Fla. for $49.5 million.The complex is billed as having 11 bedrooms, 16.5 bathrooms, and spans nearly 26,000 square feet. It is described as being built in the style of the British West Indies. The home overlooks the ocean and features...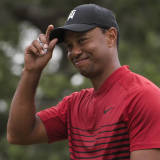 Tiger Woods is (almost) back.Golf fans who were looking for a sign of life from Woods got it and then some on Sunday at the Valspar Championship, but the 14-time major champion came up just short of setting the sports world on fire at the 18th hole. Tiger had a lengthy putt that would have forced a playoff, and the magic wasn't quite there. Woods was only in position to force a playoff...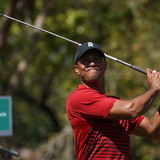 Tiger Woods sure seems like he's back, and was in contention on Sunday at the Valspar Championship.. As Woods battled to win his first tournament since 2013, he received a ton of public support, including the support of his ex-girlfriend, Lindsey Vonn.On Sunday afternoon as Woods was well into his final round, Vonn tweeted her support. Though Woods and Vonn ended their romantic relationship...
MORE STORIES >>
Golf News

Delivered to your inbox

You'll also receive Yardbarker's daily Top 10, featuring the best sports stories from around the web. Customize your newsletter to get articles on your favorite sports and teams. And the best part? It's free!