The Anaheim Angels lost 6-3 to the Atlanta Braves on Monday. It was their second loss in as many days, after dropping their Sunday series finale against the Miami Marlins as well. And while it is few and far between that a series against the Marlins holds any true weight these days, for the 2017 Angels, it could very well prove to be the line in the sand for their hopes for this...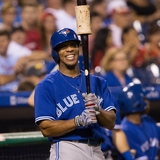 ANAHEIM, Calif. (AP) Outfielder Ben Revere has agreed to a $4 million, one-year contract with the Los Angeles Angels, three weeks after Washington allowed him to become a free agent. Revere can earn an additional $2.25 million in performance bonuses under the deal announced Friday. A left-handed hitter, he figures to back up Cameron Maybin, who bats from the right side. ''Ben...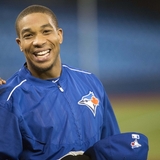 Man, Ben Revere isn't hitting anything these days. Touting a .214 batting average entering Saturday's game that sits well below his career mark of .288, Revere is mired in a woeful slump that has lent instability to his team's leadoff spot this season. The 28-year-old outfielder strained his oblique on opening day and didn't return until […]
We've entered into the Statcast era, but just before the Statcast era, we had to make do with more subjective evaluations. Among the evaluations was the Fan Scouting Report, a Tangotiger project to crowd-source player defense. One of the categories to be evaluated as part of the Fan Scouting Report has been arm strength. Okay, so, getting to the point, Ben Revere became a big-league...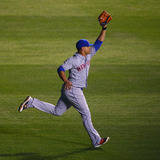 Ever since Yoenis Cespedes joined the New York Mets, the role of Juan Lagares has lessened. But with the chance to start in center field on Wednesday, he showed why he was so worthy of the Gold Glove he earned in 2014. With Daniel Murphy up in the top of the seventh, the former Met (and current National) hit a drive to the deepest part of Citi Field — seemingly over Lagares' head...
While Ben Revere was away recovering from his career-first oblique injury, the Nationals believed their up-and-down offense would improve with a proven leadoff and contact hitter. But in the week-plus since his return from the disabled list, neither the offense nor Revere have yet hit their strides. Including Sunday's 0-for-4 game with a walk, Revere is 4 […]
MIAMI — Ben Revere ran in the Marlins Park outfield Wednesday afternoon, working around ground balls hit by Marlins' pitchers during batting practice. Revere, who strained his right oblique on his first swing of the season, was barely able to jog out for introductions at the Nationals home opener a few days later. Running, therefore, represents […]
PHILADELPHIA - Nationals center fielder Ben Revere gave an update today on his rehab from a strained right oblique. He has not ventured to baseball related activities, and is concentrating now on strengthening other parts of his body. He is on the disabled list, retroactive to April 5. "Definitely taking ... Read More
The Toronto Blue Jays were eliminated on Friday with their 4-3 loss to the Royals, but it was not without controversy. In the ninth inning, the Blue Jays put two runners on and got the tying run to third with nobody out. Dioner Navarro and Ben Revere both struck out after borderline pitches went Kansas...Read More
Ben Revere continued his consistency at the plate for the Phillies in 2015. 2015 was a busy season for Ben Revere. He saw his tenure in Philadelphia come to an end before the July 31 trade deadline, and joined a Toronto Blue Jays club that had just finished equipping itself for a run towards an AL East title, and their first postseason birth since 1993, when a certain someone hit...
MORE STORIES >>
Reds News

Delivered to your inbox

You'll also receive Yardbarker's daily Top 10, featuring the best sports stories from around the web. Customize your newsletter to get articles on your favorite sports and teams. And the best part? It's free!