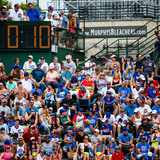 Pace of play has been one of the chief initiatives for MLB commissioner Rob Manfred since he succeeded Bud Selig, with a pitch clock among the potential rules changes most frequently discussed in recent months. Today, both Ken Rosenthal of The Athletic (subscription required/recommended) and Jerry Crasnick of ESPN.com are reporting that the Major League Baseball Players Association...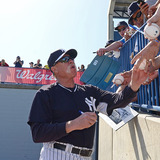 Goose Gossage is back at New York Yankees' spring training and he wants you to get off his lawn.In an interview with NJ.com, Gossage cast shade on Mariano Rivera, calling him "great … for one inning," and saying it's "insulting" for him to be compared to the all-time saves leader. Rivera finished his career with 342 more saves than Gossage, an ERA 0.8 runs lower, 1.2 more strikeouts...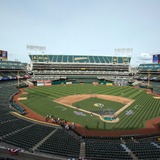 Fans of Major League Baseball in Oakland were dealt great news on Tuesday when commissioner Rob Manfred commented on the uncertain stadium situation around the Oakland Athletics. In his comments, Manfred expressed an absolute commitment to the city. "I am committed to Oakland as a major-league site," Manfred said, per John Shea, San Francisco Chronicle. "If we were to leave Oakland...
Over the past 30 years, no single person has made more noise about the plight of small-market teams than Milwaukee's own Bud Selig. Whether as baseball's commissioner or the owner of the Milwaukee Brewers, Selig has acted as a small-market evangelist, preaching the impending doom of Major League Baseball should the game's economic system not be fixed to tilt the scales more towards...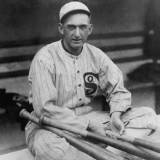 By Matt Whitener If there is one thing that Major League Baseball has figured out, it is a respect for deference. For it is rarer than seeing a successful Chicago Cubs team, wire-to-wire. But if this summer is proving anything to be true, that even the accursed North Siders can do some work to reverse their set path, so it should not be beyond comprehension to think that perhaps...
A portrait of outgoing MLB commissioner Bud Selig now hangs in the lobby of the San Diego Padres' offices at Petco Park. And to be kind, the portrait of Selig is, well, kinda creepy. The Padres last year renamed a plaza outside Petco Park "Selig Hall of Fame Plaza." The suspicion then was that it...Read More The post Bud Selig portrait commissioned by Padres is creepily macabre...
With no specifications as to in what capacity Bud Selig will be providing some kind of service to Major League Baseball exactly, the outgoing commissioner will receive $6 million annually from the league in some kind of quasi-pension, pseudo-salary arrangement, ESPN's Buster Olney reports. Usually, in most instances, when one retires, that's when one stops...Read More The post Bud...
San Francisco Giants CEO Larry Baer indicated in an interview with a local radio station in the Bay Area that he believes advertisements on MLB uniforms are coming soon. One of the reasons Baer believes that this is a likelihood is due to the fact that current commissioner Bud Selig has been a consistent opponent of placing ads on players' uniforms during his trenue. He's set to...
MORE STORIES >>
MLB News

Delivered to your inbox

You'll also receive Yardbarker's daily Top 10, featuring the best sports stories from around the web. Customize your newsletter to get articles on your favorite sports and teams. And the best part? It's free!