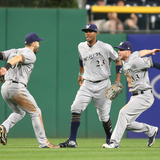 Much has been made of the Brewers' outfield logjam since the signing of Lorenzo Cain and acquisition of Christian Yelich seemingly left the team with more big leaguers than spots to play them. While Domingo Santana has been an oft-speculated trade candidate, frequently connected to pitching targets, Tom Haudricourt of the Milwaukee Journal-Sentinel reports that Keon Broxton has actually...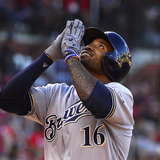 The Milwaukee Brewers surprised everyone in baseball — and probably themselves, too — in 2017 by competing for a National League playoff spot until the very end of the regular season. For a team expected to endure another year of rebuilding to exceed expectations so much, a number of players had to unexpectedly increase their performance.One of those players was outfielder Domingo...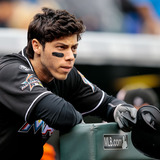 This week in baseball blogs… Athletics Nation argues that this winter's top free agents need to lower their asking prices. Big Three Sports writes about the effects that a home park change will have on new Brewer Christian Yelich. Jays From the Couch wants Toronto to sign Lance Lynn. Astros County has an interesting idea for Houston's rotation. Musings Of A Baseball Addict takes...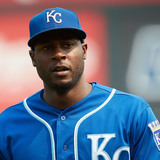 The Milwaukee Brewers are making some big moves.The Brewers and free agent outfielder Lorenzo Cain reportedly have agreed to a five-year, $80 million deal pending a physical. ESPN's Jerry Crasnick, who reported terms of the contract, says Cain has no-trade protection and award bonuses. News of Milwaukee's deal with Cain comes shortly after the team acquired Christian Yelich in a...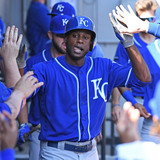 In a stunning turn, the Brewers have agreed to a deal with free agent outfielder Lorenzo Cain, according to Ken Rosenthal of The Athletic (via Twitter). It's a five-year, $80MM deal, according to ESPN.com's Jerry Crasnick (Twitter link), which includes no-trade protection and "significant award bonuses."Having passed his physical, per Crasnick (via Twitter), Cain will join Christian...
As regular readers of this website are undoubtedly aware at this point, Statcast gives us a wealth of information that we did not previously have access to.  We are now able to do more in-depth research than was previously possible, and the results are—at the very least—interesting.  I think the jury is still out about how useful or predictive some of Statcast's measurements are...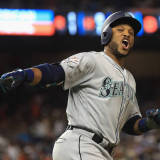 Welcome to this week's edition of Three Up, Three Down — your weekly catch-up of the three best highlights (and lowlights) from around the league. We're here for all of the cheers and the jeers, because it's baseball. You can't have a winner without someone losing along the way.Up: The All-Star Game didn't count and it was awesome Robinson Cano was the big hero at Marlins Park on...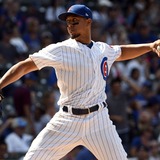 The Chicago Cubs were getting blown out by the Milwaukee Brewers by enough of a margin on Thursday that Joe Maddon decided to let one of his position players close out the game. And sure enough, Jon Jay ended up pitching better than many of the team's other pitchers.Jay, who typically plays outfield for the Cubs, pitched the top of the 9th inning in an 11-2 loss. He threw 16 pitches...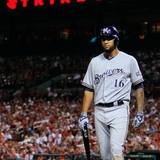 When the 2016 season began, Domingo Santana's stock was rising. He had been acquired in the middle of the season as a key part of the Mike Fiers/Carlos Gomez trade, and his cup of coffee with the Brewers was successful. He posted a .299 TAv in 38 games with Milwaukee after his call-up, and he handled himself reasonably competently in center field. He looked to have a decent shot...
We're seven games into the season and I guess Domingo Santana is the Brewers leadoff hitter. On the Brewers opening day recap, I mentioned this as a trend to watch. The Brewers were also playing against the Giants and Madison Bumgarner, therefore, Derek Harvey of Brew Crew Ball and I theorized that this might be the lineup versus left-handed pitchers. The reason being, Santana has...
MORE STORIES >>
Brewers News

Delivered to your inbox

You'll also receive Yardbarker's daily Top 10, featuring the best sports stories from around the web. Customize your newsletter to get articles on your favorite sports and teams. And the best part? It's free!