We've updated our Privacy Policy.
By continuing to use this site, you are agreeing to the new Privacy Policy.
At the bottom of Buck O'Neil's magnificent gravestone, you can find this inscription: "If I'm a Hall of Famer to you, that's all right with me. Just keep loving old Buck. Don't weep for Buck. No, man, be happy, be thankful!"That may be the most Buck O'Neil statement possible. No bitterness for a life that could have been. No anger about a well-deserved honor that somehow eluded him...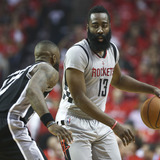 Want more news first thing in the day? Sign up for the Yardbarker Morning Bark newsletter here.Good morning and welcome to the YB Box Score, what we're reading while asking our local dairy to put James Harden's 'MISSING' notification on the side of cartons.Happy birthday today to Steve Smith, Josh Phelps, Jason Kyle and Tony Hawk. On date in 1970 Ernie Banks of the Chicago Cubs hit...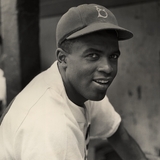 On April 15th, 1947, the color barrier in Major League Baseball was famously broken. Can you name the 18 African American players who first played for each MLB franchise?Clue: Team-Date of first gameNotes: Teams that relocated to a new city after already breaking the color line are not listed a second time. Expansion teams that joined MLB after 1961 had been integrated from their...
LIKE WHAT YOU SEE?
GET THE DAILY NEWSLETTER:
Where are the remains of Ernie Banks?  It's a simple question, really. According to one of his closest friends, the Chicago Cubs legend had one wish for after his death…he wanted his remains scattered at Wrigley Field. It's a no-brainer of a request. And if you think about it…it makes perfect sense. I mean, this is a guy who, during his 19 years in the Majors called one ballpark...
When news spread across the country Friday that Ernie Banks had died, it's safe to assume that everyone became (even if only for a night) a Chicago Cubs fan. Now, "Mr. Cub" is being remembered as part of the Chicago skyline. Friday, a public visitation will be held for Banks with a funeral following the next day.  The Hall of Famer died a heart attack at the age of 83.   The post...
To truly understand the impact of Ernie Banks, one must look past just the stat line and respect the passion and fortitude of a life well lived. The post Respecting The Diverse Legacy Of Ernie Banks appeared first on The Sports Fan Journal.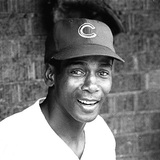 I can give you his numbers—Hall of Fame numbers—but they wouldn't begin to describe the impact Ernie Banks had on the Chicago Cubs and the game of baseball. He seemed to touch everyone he came in contact with. Hitting closer to home, Ernie Banks, Mr. Cub, might have been my inspiration for writing. It was a love affair that started in the early '60s when I was a young boy. I would...
There are two things Ernie Banks could do better than almost anyone who has walked this earth: hit a baseball, and bring a smile to another person's face. Those are two pretty darn awesome qualities to have. Baseball lost one of its legends on Friday when it was announced that Banks died at the age...Read More
by Vincent Frank In an incredibly sad bit of news, former MLB player and Hall of Famer Ernie Banks has passed away at the age of 83. The report comes from CBS Chicago, which referenced Banks' family lawyer Mark Bogen in the sad piece of news. The announcement came Friday evening from Mark Bogen, who said he was authorized by Banks' widow to confirm the news to the media. A news...
The weather didn't cooperate Friday night at Wrigley Field. However, after a three-hour rain delay the Pearl Jam "faithful" were rewarded with a memorable show, and a visit from Mr. Cub Ernie Banks. For once, everyone left the Friendly Confines feeling good.
MORE STORIES >>
MLB News

Delivered to your inbox

You'll also receive Yardbarker's daily Top 10, featuring the best sports stories from around the web. Customize your newsletter to get articles on your favorite sports and teams. And the best part? It's free!