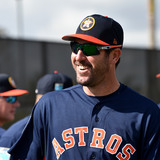 Justin Verlander and the Houston Astros are World Series champions. But plenty of people seem to think that the New York Yankees are the team to beat. Just don't say that to Verlander himself. Because he has plenty to say.It would start with a tweet. About that… But he explains. After all, these are the defending champions we're talking about."Everybody's gotta say stuff to get views...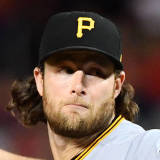 This weekend, after a few days of back and forth on the rumor front, we finally got sweet, sweet confirmation that Houston was indeed making a swap with Pittsburgh in order to acquire righty starter Gerrit Cole. The return for the Pirates was RHPs Joe Musgrove and Michael Feliz, third baseman Colin Moran and outfielder Jason Martin. Let us dig in and enjoy the meatiest tidbit we...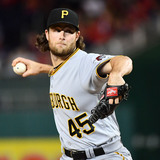 The trade rumor mill took Gerrit Cole for quite the ride this week, and his significant other was definitely feeling the same way.Cole's wife Amy took to Twitter to post a fitting GIF in the wake of erroneous reports that the Pittsburgh Pirates right-hander had been traded. Take a look: Cole, who has been with Pittsburgh for his entire MLB career, was reported on Wednesday to have...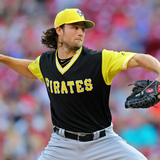 The Pittsburgh Pirates may have a third suitor if they try to move Gerrit Cole.According to Jon Heyman of FanRag, the Chicago Cubs have some interest in Cole, though they lack the prospect depth that their rival suitors, the Houston Astros and New York Yankees, can offer. Cole has been linked to the Yankees and Astros repeatedly, but despite reports to the contrary, nothing has been...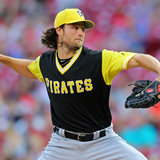 The defending World Series champion Houston Astros have clearly stated this winter that they're looking for a front-line starting pitcher. Now, according to multiple reports, the Astros are on the verge of landing Pittsburgh Pirates ace Gerrit Cole. This would be an major get for an Astros team that already boasts former Cy Young winners Justin Verlander and Dallas Keuchel atop its...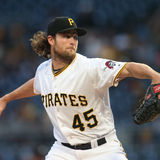 The Pittsburgh Pirates have finally found a deal they like for starting pitcher Gerrit Cole, and the right-hander couldn't ask for a better place to end up if winning is a priority.Jon Morosi of MLB Network reports that Cole is being traded to the World Series champion Houston Astros. The Astros had been openly pursuing another top starting pitcher, and there were rumblings that...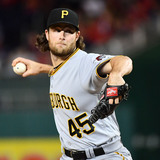 The Astros and Pirates appear to be "picking up steam" in talks involving Pittsburgh righty Gerrit Cole, MLB.com's Jesse Sanchez reports. Negotiations on Cole were reported recently, as Astros owner Jim Crane has made clear his organization is interested in adding a major starter.Cole, 27, has long been seen as a front-line power starter, though he has had some stumbles in the past...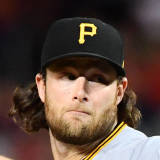 No false alarm this time. Gerrit Cole is on his way to the Houston Astros. If you believe Jon Morosi, of course. The MLB offseason has been starving us of activity in recent weeks. But this could be the move that gets the wheels turning again. A while back, the New York Yankees were reportedly close to acquiring Cole. However, those reports turned out to be exaggerated at best. But...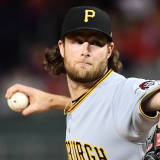 The Houston Astros are looking for another ace, and one option they have explored is a trade for Gerrit Cole, according to a report.Yahoo's Jeff Passan tweeted Monday about the Astros' pursuit of another top pitcher. He says signing Yu Darvish or Jake Arrieta are options for Houston. A trade for Cole is another: The Pittsburgh Pirates are believed to have made Cole available. The...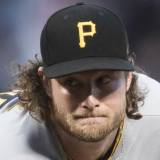 With the MLB Winter Meetings at full speed, ESPN's Buster Olney is reporting that the Pittsburgh Pirates may be willing to move starting pitcher Gerrit Cole. If this is accurate, it will turn into a good sized bidding war.We've already heard reports that the Texas Rangers are interested in him. The Los Angeles Dodgers, Cole's hometown team, are another sensible destination. The New...
MORE STORIES >>
Astros News

Delivered to your inbox

You'll also receive Yardbarker's daily Top 10, featuring the best sports stories from around the web. Customize your newsletter to get articles on your favorite sports and teams. And the best part? It's free!