With Lance Lynn starting a Minor League intrasquad game on one of the back fields at the Twins' Spring Training complex on Sunday, Jake Odorizzi made his third Spring Training start, going four scoreless innings, giving up two hits and three walks with one strikeout, as the Twins beat the Phillies, 4-3.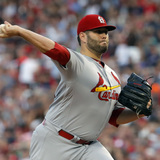 Fresh off a surprising playoff appearance last season, the small-market Minnesota Twins have been surprisingly active this winter.This looks like it's going to continue with the signing of veteran starting pitcher Lance Lynn, according to Jon Heyman of FanRag Sports. Lynn, 30, pitched to an 11-8 record with a 3.43 ERA and 1.23 WHIP for the St. Louis Cardinals last season. The former...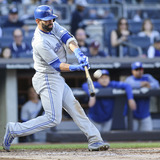 Spring training is in full swing and Jose Bautista remains without a team. The former Toronto Blue Jays star is preparing for the season as if he will be playing, and the Tampa Bay Rays are being mentioned as a potential match for him.The Tampa Bay Times' Marc Topkin reported on Saturday that Bautista has strong interest in playing for the Rays. Topkin says Bautista knows that he...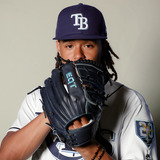 The Tampa Bay Rays are expected to keep Kevin Kiermaier and Chris Archer despite recently removing familiar names from their roster.Over the weekend, the Rays made moves that cleared a couple of the team's higher-paid players from the roster. On Saturday, outfielder Corey Dickerson was designated for assignment following a trade for CJ Cron. The same night, starting pitcher Jake...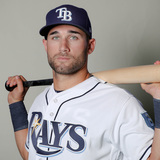 The Tampa Bay Rays' recent moves have not gone down well with a key member of the team.Outfielder Kevin Kiermaier made no secret of his displeasure on Monday, admitting that he didn't get what the Rays were doing after trading pitcher Jake Odorizzi and designating outfielder Corey Dickerson for assignment."I am 100 percent frustrated and very upset with the moves. No beating around...
The Minnesota Twins finally acquired an impact starting pitcher, trading for Jake Odorizzi. This is the move everyone has been waiting for, and it seems to have come at a relatively low-cost. The Twins sent the Rays shortstop prospect Jermaine Palacios to complete the deal. Palacios was solid in 2017 hitting .298 with 13 home runs between the Twins two Class A affiliates last season...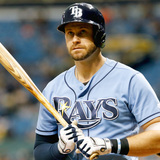 The Tampa Bay Rays are cutting costs again, and for the first time, Evan Longoria is watching from afar and feeling sympathetic.Longoria, who was traded to the San Francisco Giants earlier on the offseason, said he felt "sorry" for Rays fans after they traded pitcher Jake Odorizzi and designated outfielder Corey Dickerson for assignment, likely with the intent to trade him. Dickerson...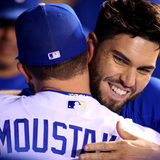 The Eric Hosmer era is over in Kansas City, and free agent third baseman Mike Moustakas could become the next Royals cornerstone to head elsewhere. Although general manager Dayton Moore said earlier this month that Moustakas hasn't prioritized re-signing with the Royals this offseason, it's still possible he'll re-up with KC, according to Jon Heyman of FanRag (Twitter link). Now...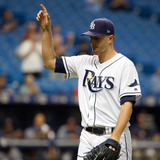 Jake Odorizzi won his arbitration hearing against the Rays and will be paid $6.3MM in 2018 as opposed to the $6.05MM figure submitted by the team, reports Marc Tokpin of the Tampa Bay Times (on Twitter). Odorizzi recently hired Excel Sports Management as his new representation after leaving CSE following the scandal involving former agent Jason Wood.Odorizzi, 28 next month, has now...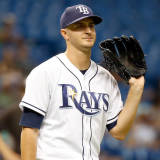 Starters Jake Odorizzi of the Rays and Collin McHugh of the Astros continue to draw trade interest, Ken Rosenthal of The Athletic writes, though he adds that neither is evidently close to being dealt.With all the top free agent starters still unsigned, some teams are surely still waiting to see whether they can land a bigger fish before turning to these sturdy hurlers. Still, both...
MORE STORIES >>
Twins News

Delivered to your inbox

You'll also receive Yardbarker's daily Top 10, featuring the best sports stories from around the web. Customize your newsletter to get articles on your favorite sports and teams. And the best part? It's free!