Catch up on the last 24 hours in Nationals news before the start of todays Grapefruit League game vs the Cardinals, which is available via MLB dot tv. Adam Eaton returned to the Nationals lineup (and hit a home run) and Jeremy Hellickson flew to West Palm Beach, FL a day after his minor league deal with Washington was made official. It was a big day in the FITTEAM Ballpark of the...
Catch up on the last 24 hours in Nationals news before the Nats and Mets meet in Grapefruit League action at 1:05 PM today in West Palm Beach, FL.
Jeremy Hellickson, who went 8-11 with a 5.43 ERA last year in 30 starts for Philadelphia and Baltimore, has joined the Washington Nationals on a minor league contract, sources tell ESPN's Jerry Crasnick.
Hellickson is expected to be in the mix for a starting role with the Nationals this season.
Washingtons Nationals reportedly added to their starting depth tonight, signing Jeremy Hellickson to a Minor League deal and adding a veteran arm to the starting depth in D.C. Despite assurances that the Washington Nationals were happy with their rotation options going into the 2018 campaign, rumors of interest in adding an arm were persistent in the last few months, and this afternoon...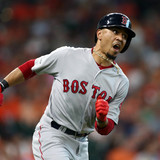 While arbitration hearings can often be a contentious process, Red Sox President of Baseball Operations Dave Dombrowski told reporters that the team's relationship with Mookie Betts didn't suffer as a result of this week's hearing (link via MassLive.com's Jen McCaffrey). "I called him and texted him back and forth," said Dombrowski. "(Assistant general manager) Brian O'Halloran spoke...
Ever since the Philadelphia Phillies traded for Jeremy Hellickson in 2015, Hellickson has certainly exceeded expectations and pitched some of his best baseball for the Philadelphia Phillies. The last two seasons he's thrown a joint 3.71 ERA for the team, and consistently placed the Phillies in a position to win. At 30 years old, it's no secret that his window as an effective pitcher...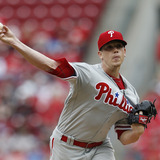 The MLB trade deadline may still be two-and-a-half months away, but the Philadelphia Phillies seem to already be open for business.Nick Cafardo of the Boston Globe reports on Saturday that the Phillies "have made it known" that they will be listening to trade offers for veteran right-hander Jeremy Hellickson.The 30-year-old Hellickson will be a free agent after the season. He's off...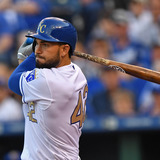 The MLB trade deadline is nearly two and a half months away, but it isn't too early to start assessing the market.Teams are off to good and bad starts, and those struggling may soon have to confront the reality that they're just not going to contend this season. Those that aren't going to compete will likely be met with tempting offers to move impending free agents and other veterans...
Around this time in 2015, right-hander Jeremy Hellickson had just completed a three-year stretch during which he recorded a cumulative ERA near five and experienced some injury troubles to boot. Following his one and only season in Arizona, he was traded to Philadelphia for a young righty who wasn't even among the Phillies' top-25 prospects at the time. There wasn't a great deal...
MORE STORIES >>
Orioles News

Delivered to your inbox

You'll also receive Yardbarker's daily Top 10, featuring the best sports stories from around the web. Customize your newsletter to get articles on your favorite sports and teams. And the best part? It's free!