We've updated our Privacy Policy.
By continuing to use this site, you are agreeing to the new Privacy Policy.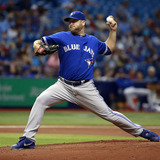 Game 3 of the 2005 World Series is one of the more memorable in recent memory. The Chicago White Sox defeated the Houston Astros in 14 innings. The pitching staff's were stretched so thin that Mark Buehrle — who had started Game 2 in Chicago two days earlier, picked up the save.In the years that have passed, a rumor has persisted that Buehrle might have had a few drinks. Ahead of...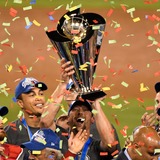 Want more news first thing in the day? Sign up for the Yardbarker Morning Bark newsletter here.Good morning and welcome to the YB Box Score, what we're reading while we wait for our WBC championship hangover to wear off. Happy birthday to Jason Kidd, Mark Buehrle, Kyrie Irving and  Maurice Jones-Drew. On this date in 1994 Wayne Gretzky scored his 802th goal breaking Gordie Howe's...
My regard for Mark Buehrle is growing. We often don't fully appreciate people or things while we still have access to them. Buehrle quietly slipped into retirement prior to last season after a remarkable career during which he struck out batters at well below league-average rates, possessed a sub-90 mph fastball for much of his career, and yet accumulated 52 WAR and a 215-160 record...
LIKE WHAT YOU SEE?
GET THE DAILY NEWSLETTER:
It's over. Maybe. Mark Buehrle has told reporters this offseason that he is "not planning on playing next season but is not ready to officially announce retirement," which is a sort of confusing follow-up to the rumors we heard in October that the 36-year-old veteran starter was planning to retire. If Buehrle does wind up pitching in 2016, it sounds like the only team that could...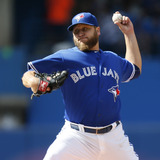 Mark Buehrle had another very fine season for the Toronto Blue Jays, but he may not return to the American League team next year. In a column about the Jays' starting pitching options in light of the team's deal with Marco Estrada, The Toronto Sun's Bob Elliott writes that "Buehrle will either retire or pitch for the St. Louis Cardinals, his home town team." Buehrle will be 37...
Are we finally drawing near an end to the longest flirtation in MLB history? The Toronto Sun is reporting (?) that Blue Jays free agent pitcher Mark Buehrle will either pitch for the Cardinals in 2016 or take his toys and go home: Come April, unless someone comes over the hill, the Jays will start with Stroman, Estrada, Dickey, Sanchez and Hutchison. They have made 395 lifetime starts...
What will it take for the Toronto Blue Jays to convince veteran pitcher and pending free agent Mark Buehrle to keep perfecting his craft north of the border next season? Buehrle is having arguably one of the best seasons in his 16-year career as his contract is set to expire at seasons end. Buehrle has hinted about retirement and some prognosticators predict the 36-year old may...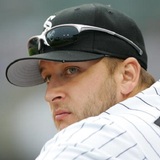 By Darryn Albert Baseball players have been known to let themselves go in the clubhouse on occasion and pop open a cold one, especially on days when they're not in the lineup. From the mythical stories of Babe Ruth hitting 714 home runs on a steady diet of hot dogs and beer to the more recent tales of players like Jon Lester and also Roger Clemens and Jason Giambi enjoying a brew...
On Wednesday, Mark Buehrle pitched a complete game shutout against the Washington Nationals, allowing only six hits and one walk. In his 206th career Major League win, he made very quick work of one of baseball's best offenses, throwing only 93 pitches in a game that lasted less than two and a half hours. It was Buehrle's first shutout since he did it against the Houston Astros on...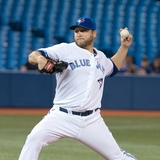 Mark Buehrle set a pretty historic milestone yesterday in his second year as a member of the Toronto Blue Jays. With his 8.0 inning, 10 strikeout performance yesterday (September 24th) against the Seattle Mariners, Buehrle became the 7th pitcher since 1901 to pitch 14 or more seasons with 200 or more innings pitched. A remarkable feat for Buehrle who had an up and down season for...
MORE STORIES >>
MLB News

Delivered to your inbox

You'll also receive Yardbarker's daily Top 10, featuring the best sports stories from around the web. Customize your newsletter to get articles on your favorite sports and teams. And the best part? It's free!