We've updated our Privacy Policy.
By continuing to use this site, you are agreeing to the new Privacy Policy.
Cardinals manager Mike Matheny read the list of names in a businesnesslike tone, one after another, each a promising prospect, but none of them much of a surprise. Good young players flood big league camp each and every spring, and each and every spring, most eventually need to be reassigned.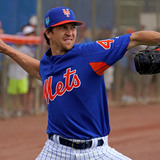 Presumptive Cardinals closer Luke Gregerson is dealing with a strained oblique, writes Derrick Goold of the St. Louis Post-Dispatch. While such injuries can often take upward of a month to heal, it seems that Gregerson's could be more minor, with manager Mike Matheny referring to it only as a "little setback" that "doesn't seem very bad." That said, doctors haven't placed a time...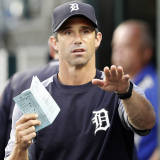 In the high-demand, ever-changing world of coaching in professional sports, it's a fair assessment that every head coaching job is a temporary one. The window to show and prove is quick and short, and in the wide-open terrain of Major League Baseball, that is especially true. The 2017 MLB season saw three brand-new managers christened a year after five teams moved on from their managers...
LIKE WHAT YOU SEE?
GET THE DAILY NEWSLETTER: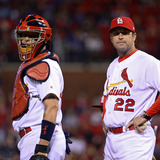 There appears to be something of a rift between the St. Louis Cardinals' manager and their franchise cornerstone.On Thursday, Mike Matheny strongly implied that he felt catcher Yadier Molina is dealing with a bit of fatigue from watching him run the bases, with backup catcher Carson Kelly getting a slightly larger role instead.Molina clearly took umbrage with that assessment, posting...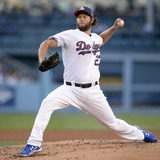 Los Angeles Dodgers ace Clayton Kershaw was recently named to his seventh All-Star team, but he won't actually participate in the Midsummer Classic.An ESPN report cited manager Dave Roberts, who said that Kershaw will start make his scheduled start on Sunday against the Kansas City Royals. Pitchers who throw in that Sunday game are automatically replaced on the All-Star team.Kershaw...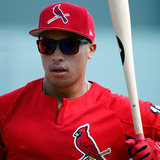 St. Louis Cardinals second baseman Kolten Wong was confronted with the possibility of losing some of his at-bats due to ongoing struggles at the plate, and he was not very receptive to the idea.Cardinals manager Mike Matheny floated the idea of a platoon at second base involving Wong and the likes of Jedd Gyorko and Greg Garcia, with Wong hitting just .182 during spring training...
JUPITER, Fla. -- A half-hour before St. Louis took the field for an exhibition against Florida Atlantic University, Cardinals manager Mike Matheny walked across the field and into the visitors' dugout.He wanted to shake some hands and deliver a message to Florida Atlantic players."Just let them know we appreciate what they are doing and wish them luck the rest of the way, and also...
As much grief as I tend to give Mike Matheny during the course of the year during the middle of games when tensions are high…I would like to take a moment to praise this man. Mike Matheny had never been a head coach at any level above youth baseball before the 2012 season. Entering that year, the Cardinals lost arguably the best hitter on the planet (at the time) to free agency in...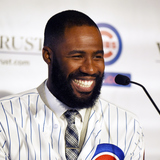 Jason Heyward's reasoning for picking the Cubs over the Cardinals is not going down well within the St. Louis organization. During his introductory press conference in Chicago, Heyward cited the Cubs' young core as a major reason for going there, while at the same time noting that the Cardinals' top players are getting older and older. "You have Yadier [Molina] who is going to...
It's almost like it HAD to happen. In Wednesday's Post-Dispatch, Joe Strauss wrote a piece with the headline "Matheny Overdue For Some Credit" outlining several reasons why the Cardinals manager should not only be considered as a Manager of the Year candidate in 2015, but why he should be the front-runner. The case for managerial respect is impressive: Best record in MLB Hasn't...
MORE STORIES >>
Cardinals News

Delivered to your inbox

You'll also receive Yardbarker's daily Top 10, featuring the best sports stories from around the web. Customize your newsletter to get articles on your favorite sports and teams. And the best part? It's free!