We've updated our Privacy Policy.
By continuing to use this site, you are agreeing to the new Privacy Policy.
On Sunday's 13-0 loss to the San Francisco Giants, it was not a good game for the Colorado Rockies. However, it was a good day for the Arenado family. Nolan Arenado started at third base and hit cleanup. He did not have a good day at...
SCOTTSDALE, Ariz. — Rockies star third baseman Nolan Arenado admitted that the moment felt "a little weird." In the sixth inning of Sunday's Cactus League game between the Rockies and Giants at Salt River Fields, Arenado's younger brother, Jonah, entered the game as a pinch runner for Giants third baseman Evan Longoria, who had just smacked a double. The possibility existed that...
Rockies news and links for Sunday, March 18, 2018 Colorado Rockies: After Altuve signing, it's time to talk to Nolan Arenado | Rox Pile On Friday, the World Series Champion Houston Astros officially locked up their superstar second baseman Jose Altuve to a 5-year, $151M extension. Altuve is a five-time All-Star and coming off a 2017 season that saw him win the AL MVP, a 4th Silver...
LIKE WHAT YOU SEE?
GET THE DAILY NEWSLETTER:
On Friday, the Houston Astros locked up a key member of their franchise with a long-term extension well ahead of when actual negotiations would occur. It's time for the Colorado Rockies to do the same with Nolan Arenado. Houston inked...
Yesterday, Tyler Kepner of the New York Times wrote an article about Hall of Fame third baseman Mike Schmidt and his thoughts on Colorado Rockies third baseman Nolan Arenado. Former Philadelphia Phillies third baseman, Mike Schmidt...
So how has your week been so far? However you have fared, it probably hasn't had the good vibes that Nolan Arenado and Carlos Gonzalez of the Colorado Rockies have experienced as part of the 2018 Rockies reunion tour in Scottsdale,...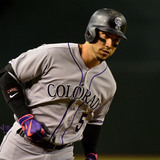 A lot can change over the course of a year — just ask outfielder Carlos Gonzalez.Before the 2017 season got underway, the Colorado Rockies offered their longtime player an extension that could've been worth up to three years and $45 million in an attempt to have him forgo free agency the upcoming winter. He rejected it, instead opting to play out the final season of a seven-year...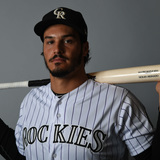 The prospect of an extension between the Rockies and star third baseman Nolan Arenado doesn't seem likely in the near future, as Arenado tells MLB.com's Thomas Harding (Twitter links).  "I don't think anything is going to happen until after the season. We have a good team and our focus is on winning — as it should be," Arenado said. He also added "and that's what everyone wants...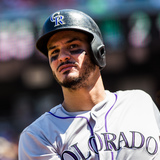 The state of affairs at the hot corner headed into 2018 is a star-studded one. It is a collective of talents that features a pair of MVP winners over the past handful of years, a newly crowned postseason hero and the newest member of the 3,000 hit club.As if that was not enough seasoning, there is also the presence of an all-time franchise great moving into a new scene, an All-Star...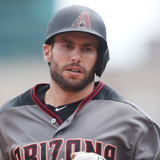 When Bryce Harper fell on the rain-soaked bases of Nationals Park late in a game against the San Francisco Giants, it did more than just put a streak of collective terror through the nation's capital. It instantly changed the entire National League MVP picture.While Harper has been out of action for nearly a month, his mark on the NL season is still tough to miss. In addition to...
MORE STORIES >>
Rockies News

Delivered to your inbox

You'll also receive Yardbarker's daily Top 10, featuring the best sports stories from around the web. Customize your newsletter to get articles on your favorite sports and teams. And the best part? It's free!