We've updated our Privacy Policy.
By continuing to use this site, you are agreeing to the new Privacy Policy.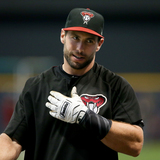 As always, there is an abundance of riches at first base. The franchise player count at the position ranks high, with five to six of this year's top 10 counting as the centerpiece performers on their respective clubs. In the last two years, Paul Goldschmidt, Joey Votto and Anthony Rizzo have all finished in the top three in NL MVP voting at least once, with Votto coming up just a...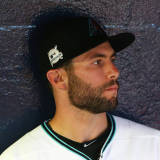 While first baseman Paul Goldschmidt is the face of the Arizona Diamondbacks, he's also one of the most underrated superstars in today's game. He's been to five straight All-Star games, has won three Gold Gloves, three Silver Sluggers, and has been a finalist for the National League MVP three different times.Oh yea, and the 27.9 fWAR he's accumulated since 2013 not only leads his...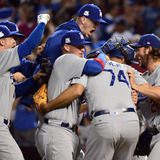 The Los Angeles Dodgers punched their NLCS tickets on Monday night with a 3-1 win over the Arizona Diamondbacks, completing a 3-0 sweep against their NL West rivals. Naturally, a sweep will provide many standout performances from the winning team, and more than enough poor performances from the losing one. Still, a select group stood out in this series.Justin Turner, Los Angeles...
LIKE WHAT YOU SEE?
GET THE DAILY NEWSLETTER:
Few awards in sports spark more arguments than Most Valuable Player. What is the definition of "valuable?" Can a pitcher win it? Do you have to lead your team to the playoffs to be serious considered? How much do defense, baserunning, and other variables matter when it comes to baseball. There's still no good answer to these questions — it's all in the eye of the beholder, or in...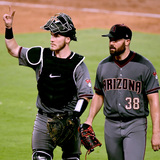 It is said that in baseball, it is not always about being the best for the entire season, but getting hot at the right time. And when it is all said and done in October, if the Arizona Diamondbacks defy the odds and return to their first World Series in over 15 years, it could be said that Labor Day marked the high-water point of them putting it all together for the winning run....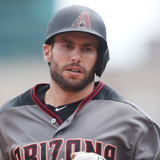 When Bryce Harper fell on the rain-soaked bases of Nationals Park late in a game against the San Francisco Giants, it did more than just put a streak of collective terror through the nation's capital. It instantly changed the entire National League MVP picture.While Harper has been out of action for nearly a month, his mark on the NL season is still tough to miss. In addition to...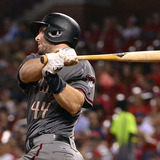 The Cubs sent out a great tweet in response to the monster game Paul Goldschmidt had against them on Thursday.The Cubs fell to the Diamondbacks 10-8, largely because of the heroics of Arizona's All-Star first baseman. In four at-bats, Goldschmidt had three home runs and drove in six runs. Below is video of his third homer, which broke an 8-8 tie in the ninth inning. In response to...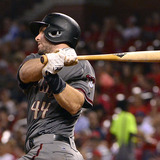 The Chicago Cubs dropped a thrilling game to the Arizona Diamondbacks on Thursday. In it, MVP candidate Paul Goldschmidt popped three home runs, including the game winner.The good news for the Chicago is that the series is now over. The Cubs were not afraid to poke fun at themselves on Twitter. The bad news for Chicago is that the Cubs and Diamondbacks are set to square off in a...
Getting out of a slump is one of the hardest things for an athlete to do. Not only is being in a slump discouraging, but it's also mentally exhausting. Following a slower-than-usual start to the season, Arizona first baseman Paul Goldschmidt has turned his 2016 season around. RELATED: 3 Things That Can Destroy Your Mental Toughness By staying mentally strong and prepared for...
Turning a double play is a work of art. There's nothing like two players being in sync, knowing exactly what they have to do to get two opposing players out. And no first baseman does it better than the Arizona Diamondbacks' Paul Goldschmidt. RELATED: Perfect Your Pick-Off Technique with All-Star First Baseman Paul Goldschmidt In the fifth inning of Saturday's game against the...
MORE STORIES >>
Diamondbacks News

Delivered to your inbox

You'll also receive Yardbarker's daily Top 10, featuring the best sports stories from around the web. Customize your newsletter to get articles on your favorite sports and teams. And the best part? It's free!