We've updated our Privacy Policy.
By continuing to use this site, you are agreeing to the new Privacy Policy.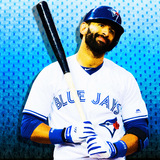 It's been a bizarre offseason if you were an MLB free agent, with many of the top available talents still looking for work. But now that we are just three weeks away from MLB Opening Day, teams are beginning to scoop up the remaining free agents, although there is still an abundance of big names out there for any bidder that wants to come along.  On Thursday, two of the more notable...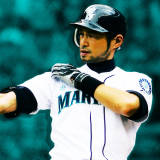 Early Monday, the Seattle Mariners announced that outfielder Ben Gamel would miss four to six weeks with an oblique strain, leaving the team scrambling to find a replacement with less than a month to go before Opening Day. Luckily for Seattle, a 44-year-old outfielder and former franchise icon was just sitting out there looking for a job, so within hours after announcing Gamel's...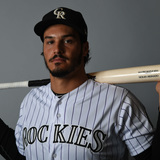 The prospect of an extension between the Rockies and star third baseman Nolan Arenado doesn't seem likely in the near future, as Arenado tells MLB.com's Thomas Harding (Twitter links).  "I don't think anything is going to happen until after the season. We have a good team and our focus is on winning — as it should be," Arenado said. He also added "and that's what everyone wants...
LIKE WHAT YOU SEE?
GET THE DAILY NEWSLETTER: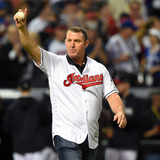 The Baseball Hall of Fame announced its class of 2018 on Wednesday. Chipper Jones, Vladimir Guerrero, Jim Thome and Trevor Hoffman will be inducted in Cooperstown on July 29. There were plenty of reactions to those who did made it, as well as those who did not (Barry Bonds, Roger Clemens, Curt Schilling and Edgar Martinez, just to name a few). These were some of the best reactions...
When I worked for the Rockies, we spent a lot of time talking about Todd Helton's hall of fame candidacy. When Helton recovered from a hairy intestinal issue in 2006 to post the seventh four-win (or better) campaign of his career in 2007, the going thought was that if he was able to just to do that a few more times, he would be a shoo-in for the Hall. He stood at 51.1 WAR through...
After seventeen successful major league seasons, all as a member of the Colorado Rockies organization, Todd Helton will be calling it quits at season's end. Helton's last big league game will be on Sunday, on the road against the Los Angeles Dodgers to conclude a three-game road trip season finale, so Helton's last game at […]The post Rockies mow ginormous '17′ in outfield for Todd...
The Colorado Rockies' long-time first baseman, Todd Helton, announced last week his plans to retire following the 2013 regular season. In response to that, there were a few things that were sure to happen: There would be an outpouring of support (deserved) There would be claims that he is the best first baseman in Rockies history (he is) There would be claims that he was the best...
We all kinda knew it was coming...it was all just a matter of when.  Saturday, Colorado Rockies star Todd Helton announced that he would be retiring at the conclusion of the season, just two weeks after collecting his 2500th career hit. "Yes, this is it. It just seems like it's time. It's a young man's game. I am 40 years old. I am looking forward to doing something else besides...
Today's sports world is cutthroat. Turnover happens often and it is becoming extremely difficult for fans to keep up with their team's rosters. It seems as though every season ushers in new faces. For the Colorado Rockies, one face has remained as present as the Rocky Mountains that overlook Denver. Todd Helton first took the field for the Colorado Rockies in 1997, and has covered...
MORE STORIES >>
Rockies News

Delivered to your inbox

You'll also receive Yardbarker's daily Top 10, featuring the best sports stories from around the web. Customize your newsletter to get articles on your favorite sports and teams. And the best part? It's free!