We've updated our Privacy Policy.
By continuing to use this site, you are agreeing to the new Privacy Policy.
Irish MMA superstar Conor McGregor broke the internet earlier today when he tweeted out the following, "I have decided to retire young. Thanks for the cheese. Catch ya's later." Whether this is real life, a troll job, or a ploy to get more "cheese" for his upcoming rematch with Nate Diaz at UFC 200 remains to be seen. All everyone can do right now is have some fun with it on a Tuesday...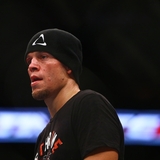 It's all about momentum in the fight game and there's no one in the UFC right now with more momentum than young Nathan Diaz out of Stockton, California. Diaz took a gamble (and a major payday) by fighting the UFC featherweight king on under two weeks notice and it paid off big time. Diaz returned to welterweight for the first time since being rag dolled by Rory MacDonald for three...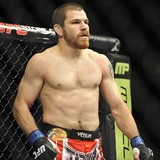 Last week, it was revealed the UFC fined three unnamed fighters undisclosed amounts of money for violating their strict Athlete Outfitting Policy, courtesy of the the UFC's exclusive apparel deal with Reebok, at December's UFC on FOX 17 event. Former lightweight top contender Donald Cerrone subsequently admitted on Twitter he was one of the culprits, and Nate Diaz did the same on...
LIKE WHAT YOU SEE?
GET THE DAILY NEWSLETTER:
Nathan Diaz had to get punched in the face and body more than 100 times last Saturday to make $40,000. Of the main card fighters, he was the second lowest paid athlete, and in fact only made $10,000 more than his opponent, despite his winning effort. He did manage to pick up an extra $50,000 for his Fight of the Night performance against Michael Johnson, but even still, the lone...
Thank goodness we still have one Diaz brother in the UFC. Nate Diaz took to Twitter on Monday to rip Anthony Pettis, calling the UFC lightweight champion a coward in a 209 kind of way. ******** outta everyother fight now ?wonder what that's like? #urpayingthesep*ssys -- Nathan Diaz (@NateDiaz209) November 11, 2013 "******** outta every other fight now?" Diaz wrote. "Wonder what...
Early Wednesday afternoon, Nate Diaz tweeted out a few words that seemed to put his Nov. 30 matchup with Gray Maynard in jeopardy. @ufc Cant make it november 30th ive gotta high school reuinion i have to tend too... -- Nathan Diaz (@NateDiaz209) September 23, 2013 The tweet comes just two weeks after Diaz agreed to the bout, which comes on the heels of a two-fight losing streak...
Nate Diaz's future in the UFC was put in question Thursday when the lightweight was suspended after using a homophobic slur on Twitter. Diaz dropped the offensive remark in a Twitter message in which he took up for fellow fighter Pat Healy, who earlier this week was stripped of his win and $130,000 in bonus money for testing positive for marijuana at UFC 159 last month in Newark...
It's been a long and winding road, but Nate Diaz (Pictured) is just days away from finally entering a UFC championship fight. Unfortunately for Mr. 209, he'll step inside the Octagon Saturday as a slight underdog against reigning lightweight king Benson Henderson. Diaz has been pegged as a +130 dark horse against "Smooth." Henderson, meanwhile, checks in as a -160 odds-on favorite...
MORE STORIES >>
MMA News

Delivered to your inbox

You'll also receive Yardbarker's daily Top 10, featuring the best sports stories from around the web. Customize your newsletter to get articles on your favorite sports and teams. And the best part? It's free!