We've updated our Privacy Policy.
By continuing to use this site, you are agreeing to the new Privacy Policy.
Listen, it's not exactly new information that Michael Bisping isn't a fan of Vitor Belfort, but "The Count" has no problem hammering home the point. This past weekend, Bisping was a guest fighter in London for UFC Fight Night 127, and the former UFC middleweight champion was on stage for a fan Q&A session. With Bisping's final career fight looming, fans were more than happy...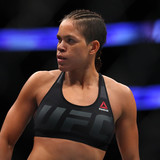 Amanda Nunes has won her previous six bouts. After dispatching of Miesha Tate at UFC 200 back in July of 2016, she would become the UFC bantamweight champion. Since, she has two title defenses to her name. But now, Nunes has her next opponent. And just like that, her next title defense."Amanda Nunes will put the UFC women's bantamweight title on the line against Raquel Pennington...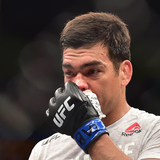 Mark those calendars, fight fans. UFC 224 officially promises to be pretty fun. On May 12, the UFC travels to Brazil. And what better way to mark that than to have two Brazilians–Lyoto Machida and Vitor Belfort–square off. But perhaps the best part is how close of friends these two are.Last week, it seemed very likely that this bout was going to headline UFC 224. But now it's official...
LIKE WHAT YOU SEE?
GET THE DAILY NEWSLETTER: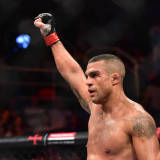 UFC 224 takes to Brazil on May 12. But now, it's got one heckuva main event. Vitor Belfort will take on longtime friend Lyoto Machida. But more than that, it's Belfort's final bout on his current contract. Not only that, but the former light heavyweight title says it's his last. In fact, he guarantees it."I'm over 20 years being relevant in this sport. I broke a lot barriers and...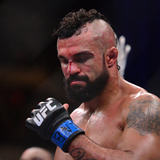 Vitor Belfort is 40 years old, and holds a career MMA record of 26-13. He knows the end of the tunnel is nearing. In fact, he's ready to retire. But one thing would change his mind. Money, and lots of it."Ten million dollars or more, to start the conversation. That's the number. And then we start talking."Belfort would reiterate his desire for money, but he's got other plans as well...
This UFC 187 middleweight title fight produced fireworks with Vitor Belfort initially having the champion Chris Weidman in trouble on the feet, only to then find himself on the receiving end of a sustained ground and pound assault as Weidman earned a first round TKO victory. Round One: The middleweight title fight is underway with a touch of the gloves. Head kick attempt from...
Chris Weidman (pictured) promised he would finish the "cheater" Vitor Belfort quickly on Saturday at UFC 187. Let's just say Weidman is a man of his word. After taking some vicious punches in the opening minutes, Weidman scored an easy takedown and unleashed some ground-and-pound. Belfort stood no chance once the scrap hit the mat. Weidman advanced to full-mount and really started...
UFC middlweight champion Chris Weidman (12-0) will look to take out another Brazilian middleweight contender when he takes on Vitor Belfort (24-10) in the co-main event of UFC 187 next Saturday night. This is the 4th time these two have been scheduled to face one another over the past two years and now that we're less than one week out, we're hoping UFC officials channel their inner...
The last time the Nevada Athletic Commission randomly drug tested Vitor Belfort (pictured), the UFC middleweight top contender failed miserably by clocking high levels of testosterone. So, why has the NAC not surprised Belfort with another drug screening after voting unanimously to grant him a license exactly three months ago, particularly when one of the three stipulations they...
Oh, that Chris Weidman is quite the jokester. Last month, Vitor Belfort claimed he no longer needed TRT because he traded in the controversial treatment for TNT. Just in case you don't understand what the Brazilian is trying to say, Belfort swapped out synthetic testosterone injections for dynamite. Apparently, it appears Belfort dropped some pounds in the process – which Weidman...
MORE STORIES >>
MMA News

Delivered to your inbox

You'll also receive Yardbarker's daily Top 10, featuring the best sports stories from around the web. Customize your newsletter to get articles on your favorite sports and teams. And the best part? It's free!