We've updated our Privacy Policy.
By continuing to use this site, you are agreeing to the new Privacy Policy.
Both drivers pass Ken Schrader on list for most consecutive Cup starts.
By Seth Eggert, Staff Writer Late-race gambles are never a guarantee, and for Ryan Newman, a late-race strategy left him 11th when the checkered flag waved in the Ticket Guardian 500. Newman and his crew chief Luke Lambert elected to stay on track, waiting for a caution that never came. For over 30 laps, Newman stayed on the racetrack while many of his Monster Energy NASCAR Cup Series...
I've spent the morning at the office trying to figure out why this year's edition of the Chase for the NASCAR Sprint Cup hasn't had more buzz and I can only come up with one reason: Not enough noise out of Tony Stewart.Stewart roared into the Chase like the Old Tony, aggressive, outspoken and willing to mix it up with anyone who got in his way. Instead of sponsor logos, he should...
LIKE WHAT YOU SEE?
GET THE DAILY NEWSLETTER: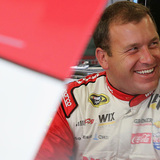 Leave it to Ryan Newman to break down what's happening in the NASCAR Sprint Cup Series as only he can.Asked how he thought Jeff Gordon would fare if Gordon has to climb into the No. 88 Hendrick Motorsports Chevrolet to sub for Dale Earnhardt Jr. one week from Sunday at Indianapolis Motor Speedway, Newman told the media at New Hampshire Motor Speedway on Friday that he believed Gordon...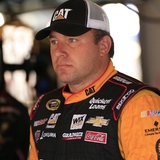 After a somewhat rocky start to the 2016 NASCAR Sprint Cup Series season, things have been looking up for Ryan Newman.In the Quaker State 400 at Kentucky Speedway, Newman scored his best result of the season after finishing third. It also served as his first top-five finish of the year."We've definitely been building," said Newman after Saturday night's race. "We started the season...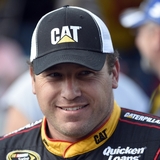 Ryan Newman's No.31 Richard Childress Racing Chevrolet will have a different look for Sunday's Coca Cola 600 as Whelen Engineering will serve as the primary sponsor for Newman in the 600 mile race. The red and white Whelen paint scheme will take to the Charlotte Motor Speedway, a place where Newman has enjoyed tremendous success in the Memorial Day weekend race with three top-five...
Ryan Newman and Atlanta Motor Speedway teamed up to spread cheer and happiness last week by paying a visit to Children's Healthcare of Atlanta to sign autographs, take photos and spend time with kids receiving treatment at the hospital. "It wasn't about whether they knew me or not, it was about changing their mindset of what the kids are going through," Newman said. "We (as drivers...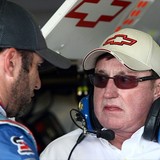 HHP, Alan Marler Posted by Brandon Whitton – follow on twitter @whittonbm Courtesy of NASCAR National Motorsports Final Appeals Officer Statement (May 6, 2015) Today the National Motorsports Final Appeals Officer, Mr. Bryan Moss, heard and considered the appeal of a P5 penalty issued on March 31, 2015 to Richard Childress (owner), Ryan Newman (driver), Lucas Lambert (crew chief...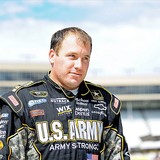 MOORESVILLE, N.C. (May 5, 2015)—NASCAR Sprint Cup Series driver Ryan Newman will compete for SWM-NEMCO Motorsports in the NASCAR Camping World Truck Series (NCWTS) event at the Kansas Speedway on Friday, May 8. Newman will pilot the No. 8 Chevrolet Silverado highlighting Rescue Ranch. Newman will return to the NASCAR Camping World Truck Series for the first time in almost two years...
The second practice wouldn't go as Ryan Newman would've hoped as he was forced to change motors. As a result, the driver of the No. 31 Caterpillar Chevrolet will have the start at the back of his Gatorade Duel, no matter where he qualifies in Sunday's qualifying session. Despite not winning a race last year, Newman finished second in Chase for the Sprint Cup with five top-fives and...
MORE STORIES >>
NASCAR News

Delivered to your inbox

You'll also receive Yardbarker's daily Top 10, featuring the best sports stories from around the web. Customize your newsletter to get articles on your favorite sports and teams. And the best part? It's free!