Want more news first thing in the day? Sign up for the Yardbarker Morning Bark newsletter here.Good morning and welcome to the YB Box Score, what we're reading while we wait for the Celtics to show up this postseason.Happy birthday to Candace Parker, Joe Mauer, Troy Polamalu, Randolph Keys and Al Unser Jr. On this date in 1990 Bill Laimbeer and Charles Barkley had a very expensive...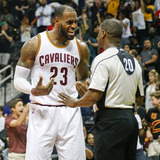 The new CBA means a new hotline where players can call to complain about NBA referees. They can ask questions, blow off steam, and figure out carpools to Seacaucus. It's like calling the time lady, if she knew all about the hand check rule. Each week, we'll present a look at the hotline's responses, which are about as real as the Suns' desire to win games after January. We know when...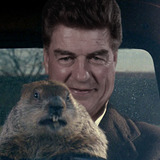 Happy Groundhog Day everybody! Don't forget to hug your local groundhog. They get sad around the holidays as well. Punxsutawney Phil and Hall of Fame NBA coach Chuck Daly have more in common beyond their immaculate teeth and glorious manes. They are also both inarguably Punxsutawney's most famous figures. Yes, the legendary Daly's career began with humble beginnings at Punxsutawney...
Former Detroit Piston Bad Boy and Detroit Shock head coach Bill Laimbeer submitted a picture to the Naples Daily News after he caught a 75 and a half pound, 56 inch Cobia fish last week. He caught it while fishing with his wife about ten miles off the Marco Island, Florida shore. Word out of Marco Island is that after this picture was taken, Laimbeer pulled the dock out from under...
MORE STORIES >>
NBA News

Delivered to your inbox

You'll also receive Yardbarker's daily Top 10, featuring the best sports stories from around the web. Customize your newsletter to get articles on your favorite sports and teams. And the best part? It's free!