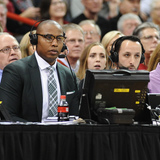 Veteran NBA forward Caron Butler has announced his retirement as a player, publishing a piece today for The Players' Tribune to confirm his decision."It's been a great ride and truly a blessing," Butler wrote. "But everything runs its course, even good things. Today, I'm retiring from the NBA."Butler, who will turn 38 next month, was selected by the Heat with the 10th overall pick...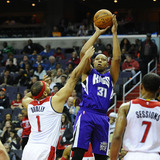 Caron Butler won a ring with the Dallas Mavericks in 2011, but he may be looking to come out of unofficial retirement so that he can chase another.In an interview with Adam Caparell of Complex Sports that was published on Wednesday, the former All-Star said that he would consider coming back to play for one of the league's top contenders."I'm only playing if I'm playing for a contender...
Caron Butler has decided he'd like to spend another year in Sacramento. The 14-year veteran has exercised his player option for 2016-17, which will pay him $1.5 million next season, reports Shams Charania of The Vertical. Butler had said he was waiting to see who the Kings would hire as head coach to decide if he'll play next season. He must have liked the hiring of former Memphis...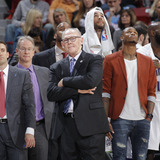 Sacramento Kings guard Caron Butler lifted the curtain on how he and teammates felt when the franchise decided not to fire George Karl before the All-Star break. Appearing on ESPN's First Take Friday, Butler said the team's decision to keep Karl through the remainder of the 2015-16 season hit the players hard.   "As players, from All-Star break and everything, I mean, as far...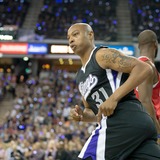 The Sacramento Kings have not had much of a use for Caron Butler this season, and they will look to trade him according to a report. ESPN's Marc Stein says the Kings will make an effort to trade Butler in the near future to a spot where he can get more playing time. ESPN sources say Sacramento has promised veteran forward Caron Butler that it will trade him in coming days to...
14 year NBA veteran Caron Butler has had to deal with his fair share of challenges in life. Butler grew up in a rough neighborhood, spent time in jail as minor, and had to work his tail off to become an NBA All-Star.But now Caron Butler is dealing with a new challenge: his severe addiction to Mountain Dew."I'm a Mountain Dew addict," Butler has said in reference to promoting his...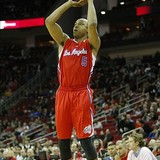 Milwaukee Bucks guard Caron Butler has been fined $15,000 by the NBA for what the league has deemed an "obscene gesture" during a 105-98 win over the Boston Celtics at TD Garden on Nov. 1. Butler's supposed "obscene gesture," commonly referred to as the "Big Balls Dance. Former point guard and current Washington Wizards assistant […]The post Caron Butler fined $15,000 by NBA for...
MORE STORIES >>
Wizards News

Delivered to your inbox

You'll also receive Yardbarker's daily Top 10, featuring the best sports stories from around the web. Customize your newsletter to get articles on your favorite sports and teams. And the best part? It's free!