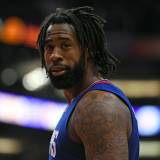 DeAndre Jordan is the last man standing in Clipper Land after Blake Griffin, his best friend on the team, was traded to the Detroit Pistons at the deadline. Now the All-Star center is offering some thoughts on the move.In an interview with Michael Lee of Yahoo! Sports that was published on Friday, Jordan discussed the Clippers' recent roster makeover.I don't think anything is too...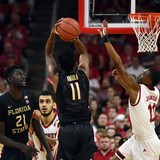 Prominent NBA agent Dan Fegan was killed Sunday morning in a car accident, according to a report.Sources told Erica Robbie of the Aspen Times that Fegan died when a bus hit the SUV he was driving on Highway 82 near Aspen, Co. A 29-year-old woman and Fegan's five-year-old son were seriously injured.The collision happened just after 9:30 a.m. local time when Fegan's SUV attempted to...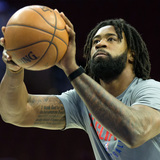 DeAndre Watch 2018 may quietly be heating up.According to a report by Neal J. Leitereg of the Los Angeles Times this week, LA Clippers center DeAndre Jordan has put a Los Angeles-area home of his up for sale. The All-Star center is said to be seeking $6.5 million for the two-story remodeled contemporary, which is located in a guard-gated community in Malibu and spans 4,600 square...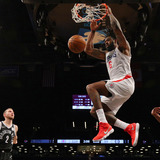 The Cleveland Cavaliers did plenty before last week's trade deadline. But things were this close to becoming even more interesting. That's because the Cavaliers and Los Angeles Clippers had a deal in place for DeAndre Jordan. But there would just be one problem. They needed a third time, but couldn't find one."Altman had ownership approval to send the Clippers Jae Crowder, Channing...
Many big name players were moved at the NBA Trade Deadline. One at least mildly surprising player who stayed put, though, is Los Angeles Clippers big man DeAndre Jordan. Jordan had seemed like a natural trade option for multiple reasons.The Clippers traded Chris Paul in the offseason and Blake Griffin in January. That seemed to symbolize an end of the "Lob City" era. Los Angeles...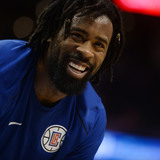 It may be a long shot, with a third team likely required to help facilitate a deal, but the Raptors have tried to work their way into the mix for Clippers center DeAndre Jordan, reports Marc Stein of The New York Times (via Twitter).Jordan, who has been linked to the Cavaliers, Bucks, Trail Blazers and Wizards, among other teams, is viewed as a somewhat tricky trade candidate, since...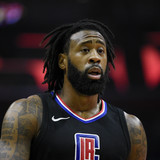 Clippers center DeAndre Jordan is the "number one target" for the Cavaliers in advance of tomorrow afternoon's trade deadline, according to Shams Charania of The Vertical. Appearing on a podcast with Chris Mannix, he says Cleveland's front office continues to hold out hope of a deal.The Cavs' dream scenario is for L.A. to accept an offer that includes what Charania calls one of their...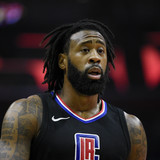 The Los Angeles Clippers have very little reason to hang onto DeAndre Jordan now that they have traded Blake Griffin and are clearly rebuilding, but the star center's contract situation could prevent the team from being able to trade him.Jordan has a player option for the 2018-2019 season that would pay him $24.1 million, but he is expected to opt out of the deal. The problem with...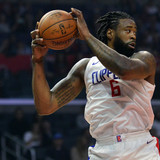 After being absolutely blown out by the Houston Rockets on Saturday night, it's readily apparent that the struggling Cleveland Cavaliers have to do something prior to Thursday's trade deadline in order to right this ship.Already linked to DeAndre Jordan in trade talks, Cleveland has apparently made an offer to the Los Angeles Clippers for Jordan. Said offer caused talks to stall...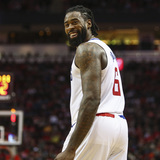 While much of the trade deadline chatter surrounding Los Angeles Clippers center DeAndre Jordan centers around the Cleveland Cavaliers, he'd reportedly rather be traded to the Houston Rockets.ESPN's Stephen A. Smith has the scoop here, per Clevis Murray of NBC Boston. Houston would be a great spot for Jordan to land. The Rockets have all the offensive firepower they need already...
MORE STORIES >>
Clippers News

Delivered to your inbox

You'll also receive Yardbarker's daily Top 10, featuring the best sports stories from around the web. Customize your newsletter to get articles on your favorite sports and teams. And the best part? It's free!