Innovative, creative, visionary, small ball. A look back at how Don Nelson changed the game with an innovative approach during the Run TMC era and led a Warriors resurgence during "We Believe."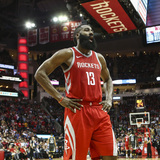 The Houston Rockets defeated the visiting Golden State Warriors at the Toyota Center in a hypothetical preview of an almost preordained Western Conference Finals. Daryl Morey, certainly the only General Manager in the league currently producing a musical, took to Twitter to salute his team, no doubt experiencing the intoxicating pride of a long-suffering parent finally seeing all...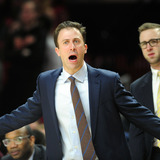 Jeff Van Gundy shared a funny story on Wednesday about the time he had to take care of Rick Pitino's son, Richard, whom he termed a "brat."Van Gundy was broadcasting the Spurs-Warriors game for ESPN when announcer Mike Breen talked about how Spurs coach Gregg Popovich spent time learning under Don Nelson in Golden State before becoming a head coach. Among other things, Nelson forced...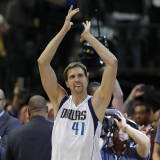 The summer after the 2002 NBA Playoffs, Holger Geschwindner found a tailor to create a fencing suit for a 7-foot German basketball player. The Sacramento Kings had just run the Mavericks off the floor, scoring more than half of their 207 field goals at the rim with dunks or layups, and Dallas said they would commit their off-season to improving the team's defense. Geschwindner, Dirk...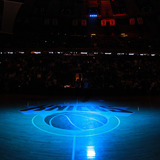 Want more news first thing in the day? Sign up for the Yardbarker Morning Bark newsletter here.Good morning and welcome to the Yardbarker Box Score, what we're reading while hoping each and every one of you reading this has a happy Valentine's Day. Happy birthday to Mickey Wright, Jim Kelly, Gheorghe Muresan, Steve McNair and Brandon Sutter. On this date in 2010, Alexandre Bilodeau...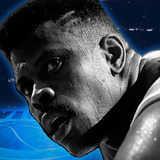 Charles Oakley is pretty much The People's Enforcer right now when it comes to fans of the New York Knicks. His present assignment, if you will, is defending the anger of the fan base while being the protagonist in one of the most galvanizing, yet embarrassing episodes in the 70-year history of the franchise. The #FreeOakley campaign didn't take long to form, but when team owner...
Stephen Jackson is a big advocate of the country and NBA relaxing its rules about marijuana. That's probably because he loved it so much that he even used to smoke before games.The 14-year NBA veteran was on actor Michael Rapoport's podcast last week and talked with him about his experiences smoking weed before NBA games."I can't speak for nobody else. Me personally, I've done a...
After a combined 45 years as a player and coach in the NBA, Don Nelson will finally accept his degree from the University of Iowa at the age of 71 on Saturday, The Des Moines Register reported. Nelson completed 10 hours of correspondence work in Spanish to earn his degree in physical education. The school reportedly waived his student-teaching requirement in lieu of Nelson's three...
MORE STORIES >>
NBA News

Delivered to your inbox

You'll also receive Yardbarker's daily Top 10, featuring the best sports stories from around the web. Customize your newsletter to get articles on your favorite sports and teams. And the best part? It's free!