We've updated our Privacy Policy.
By continuing to use this site, you are agreeing to the new Privacy Policy.
The latest Milwaukee Bucks Daily is here with a look at how Jason Terry has stepped up his veteran responsibilities by ensuring teammates set the required standard. In today's edition of Milwaukee Bucks Daily, we take a look at how Jason Terry is helping to guide his younger teammates...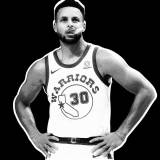 Happy belated 30th birthday to the greatest shooter in NBA history.On Wednesday, Steph Curry turned the big 3-0, and to celebrate three decades of Wardell the Warriors threw their captain a surprise party. Curry arrived to the event in style, only to see both Steve Kerr and Klay Thompson show off their best dad dance moves once he got there. The team may have actually gone a little...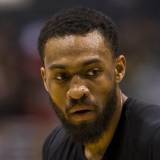 Scrapping for their spot in the Eastern Conference playoff picture, the Bucks know they need to rally around one another in the wake of the franchise's recent coaching change, Matt Velazquez of the Milwaukee Journal Sentinel writes.Velasquez writes that young players like Thon Maker, who haven't gone through a coaching change before, have been seeking advice from veterans who have...
LIKE WHAT YOU SEE?
GET THE DAILY NEWSLETTER:
At 40 years old, Bucks guard Jason Terry is the NBA's third-oldest player behind Vince Carter and Manu Ginobili. However, like Carter and former teammate Dirk Nowitzki, Terry wants to play at least 20 NBA seasons, which would mean continuing his career for one more year beyond 2017/18."Oh, yeah, I'm going to keep playing," Terry said recently, per Gery Woelfel of The Racine Journal...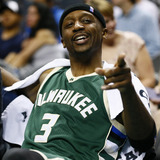 Jason Terry isn't done shooting his shot just yet. The 40-year-old free agent guard is going to play in his 19th NBA season after agreeing on a deal with the Milwaukee Bucks, per Shams Charania of The Vertical."Free-agent guard Jason Terry has agreed to a guaranteed one-year, $2.3 million contract to return to the Milwaukee Bucks, league sources told The Vertical."Terry is an old...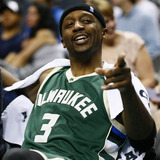 The Milwaukee Bucks may look to re-sign Jason Terry as their next move.The Bucks released Spencer Hawes on Friday night, clearing a roster spot on the team. Racine Journal Times columnist Gery Woelfel expects the team to re-sign Terry to fill the spot. Terry turns 40 in a few weeks, so he would just be on the roster mostly for his leadership and veteran presence. He averaged 4.1...
The Milwaukee Bucks are reportedly set to bring in veteran guard Jason Terry. ESPN's Marc Stein reported Thursday that the 38-year-old was in "advanced talks" with Milwaukee, who are seeking veteran leadership in the locker room. Terry and coach Jason Kidd played together in Dallas as well. On Friday, Stein confirmed that the deal was close. The Bucks, league sources tell @ESPN...
The Pacific Northwest has a rich history of basketball, and few have a better understanding of it than Jason Terry. Jet pays homage to Seattle legends like Doug Christie and Jamal Crawford and their impact while reminiscing on battling against Portland stars like Terrell Brandon and Damon Stoudamire while bumping E-40 down the I-5.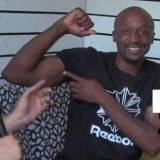 Few people have a better understanding of what makes a super team in the NBA better than Jason Terry. Jet sat down with the fellas in Las Vegas and broke down the history of great teams in the NBA and what the Golden State Warriors have in front of them. How do actually beat a superteam? Jet has the answers there too. Remember 2011?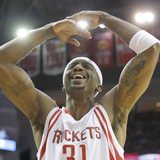 Despite being down 3-1 in the series and heading into the House of Pain that is Oracle Arena for Wednesday's Game 5, Houston Rockets veteran guard Jason Terry is guaranteeing a victory for his squad over the Golden State Warriors. "I'm guaranteeing it," he said, via ESPN's Calvin Watkins. "If I don't, then what? It's a loss, right. I guarantee victory — that's what it's going...
MORE STORIES >>
Bucks News

Delivered to your inbox

You'll also receive Yardbarker's daily Top 10, featuring the best sports stories from around the web. Customize your newsletter to get articles on your favorite sports and teams. And the best part? It's free!