We've updated our Privacy Policy.
By continuing to use this site, you are agreeing to the new Privacy Policy.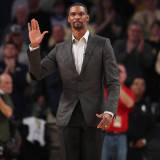 Lately, NBA players such as DeMar DeRozan, Kevin Love and Kelly Oubre Jr. are speaking up about mental health issues. And while Chris Bosh thinks that's great, he also acknowledges something else. He believes these things can be used against the player."I'm kind of mixed on it, I'm on the fence about it. I think for one, I understand both sides, I understand that this is the age...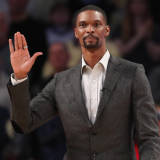 Chris Bosh, who last played during the 2015-16 season, still holds on to hope he can resurrect his NBA career despite the perception longstanding health issues related to blood clots may prevent it. The NBA superstar, 33, is beginning to recognize the myriad obstacles players face after walking away from basketball. In a candid discussion with ESPN's Jackie MacMullan, Bosh discusses...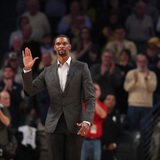 Chris Bosh hasn't played in the NBA since the 2015-16 season. But even then, he was averaging 19.1 points and 7.4 assists per game. But life-threatening blood clots would sideline him indefinitely. However, Bosh wants to come back. Moreover, he believes he can. But this isn't up to him. An NBA team has to be willing to take a chance on him, of course. And that's just it—general managers...
LIKE WHAT YOU SEE?
GET THE DAILY NEWSLETTER: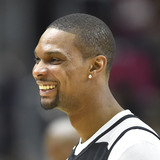 It has now been more than two years since Chris Bosh last played an NBA game, but the 11-time All-Star still hasn't given up on the idea of resuming his playing career. Appearing on First Take (video link), Bosh told ESPN's Stephen A. Smith today that he's still making an effort to return to the NBA."I've been in the gym. I can still play basketball," Bosh said. "No, I'm not done...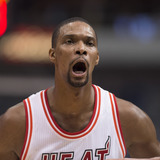 Chris Bosh's mother has been arrested and accused of exploiting a disabled man as part of her drug dealing.Frieda Bosh had been living in a home that was running a drug trafficking operation and was a suspect in that ring. She has now been arrested with an added accusation — that she was forcing another resident of the home, Johnathan Brown, to use his disability check to pay for...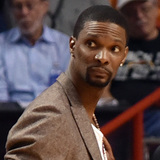 The mother of Chris Bosh is denying any ties to a drug trafficking operation and has a pretty good explanation for what's going on.The DeSoto, Texas home where Freida Bosh has been living, which is owned by her son, Chris, was raided on Friday morning by police in a drug sting. Police believed crack cocaine and heroin were being trafficked from the home.Freida spoke with TMZ Sports...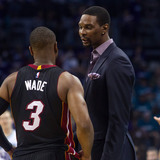 Some rather stunning news emerged Friday that a home owned by former NBA star Chris Bosh had been the target of a drug trafficking sting.The home, located in DeSoto, Texas, is allegedly the residence of Bosh's mother, Freida Bosh, who has been named as a suspect in the drug trafficking sting. As of Friday's report, we knew that officials had discovered, "a large amount of drug paraphernalia...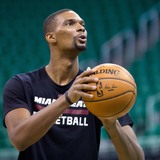 Chris Bosh's mother Freida is a suspect in a drug trafficking raid that took place on Friday morning, according to a report.TMZ Sports reports that DeSoto Police in Texas raided a home Friday morning that they suspect was being used to traffic drugs. TMZ says Bosh's mother was named on the search warrant as a suspect in the trafficking operation. They say the home is owned by Chris...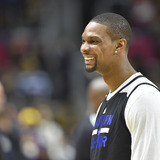 The Miami Heat recently released Chris Bosh and gave him a beautiful golden parachute in the process, but he's not ready to throw in the towel on his career just yet.Bosh was approached by TMZ Sports in Los Angeles Thursday, and he made it clear he's still mulling over his future."Health is great, feeling great," Bosh said … noting that he's focusing on being a dad while he figures...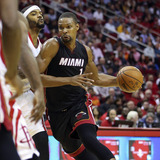 The Miami Heat placed future Hall of Fame big man Chris Bosh on waivers earlier this week. It was a move that many expected after Bosh sat out the entire 2016-17 season due to complications from blood clots. It also saved Miami $25.3 million against the cap.For his part, Bosh has now cleared waivers and is officially an unrestricted free agent."The Miami Heat is now officially free...
MORE STORIES >>
Heat News

Delivered to your inbox

You'll also receive Yardbarker's daily Top 10, featuring the best sports stories from around the web. Customize your newsletter to get articles on your favorite sports and teams. And the best part? It's free!