Kevin Eastman knows basketball. He was an assistant coach for the Boston Celtics for eight seasons, including their 2008 championship run. After that, he was the Los Angeles Clippers' Vice-President for Basketball Operations for two seasons. Eastman also spent 12 years as the national director of Nike's skill development programs for elite high school and college players. In the...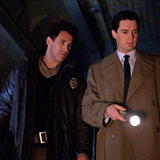 There's nothing better than being ahead of the curve on a cultural sensation, and nothing worse than watching your best kept secret go mainstream. But that's just a credit to your impeccable taste. Sooner or later, all of these movies, television shows, musicians and so on were going to hit it big. 
Eastman, who has worked both in the front office and on the bench for Doc Rivers, is stepping away from the Clippers. Kevin Eastman has worked with Doc Rivers since 2003-2004 (in Boston). Eventually, he follwed Doc to Los Angeles, and rose to the position of VP of Basketball operations. However now, according to The Vertical's Adrian Wojnarowski, he is retiring from coaching. ...
LIKE WHAT YOU SEE?
GET THE DAILY NEWSLETTER:
LOS ANGELES (AP) Los Angeles Clippers assistant coach Kevin Eastman is retiring. The Clippers announced Eastman's decision Monday. Eastman was an assistant to Doc Rivers for two seasons. He also served as the Clippers' vice president of basketball operations during the 2014-15 season. The 61-year-old veteran basketball mind spent eight seasons on Rivers' staff with the Boston...
MORE STORIES >>
Celtics News

Delivered to your inbox

You'll also receive Yardbarker's daily Top 10, featuring the best sports stories from around the web. Customize your newsletter to get articles on your favorite sports and teams. And the best part? It's free!