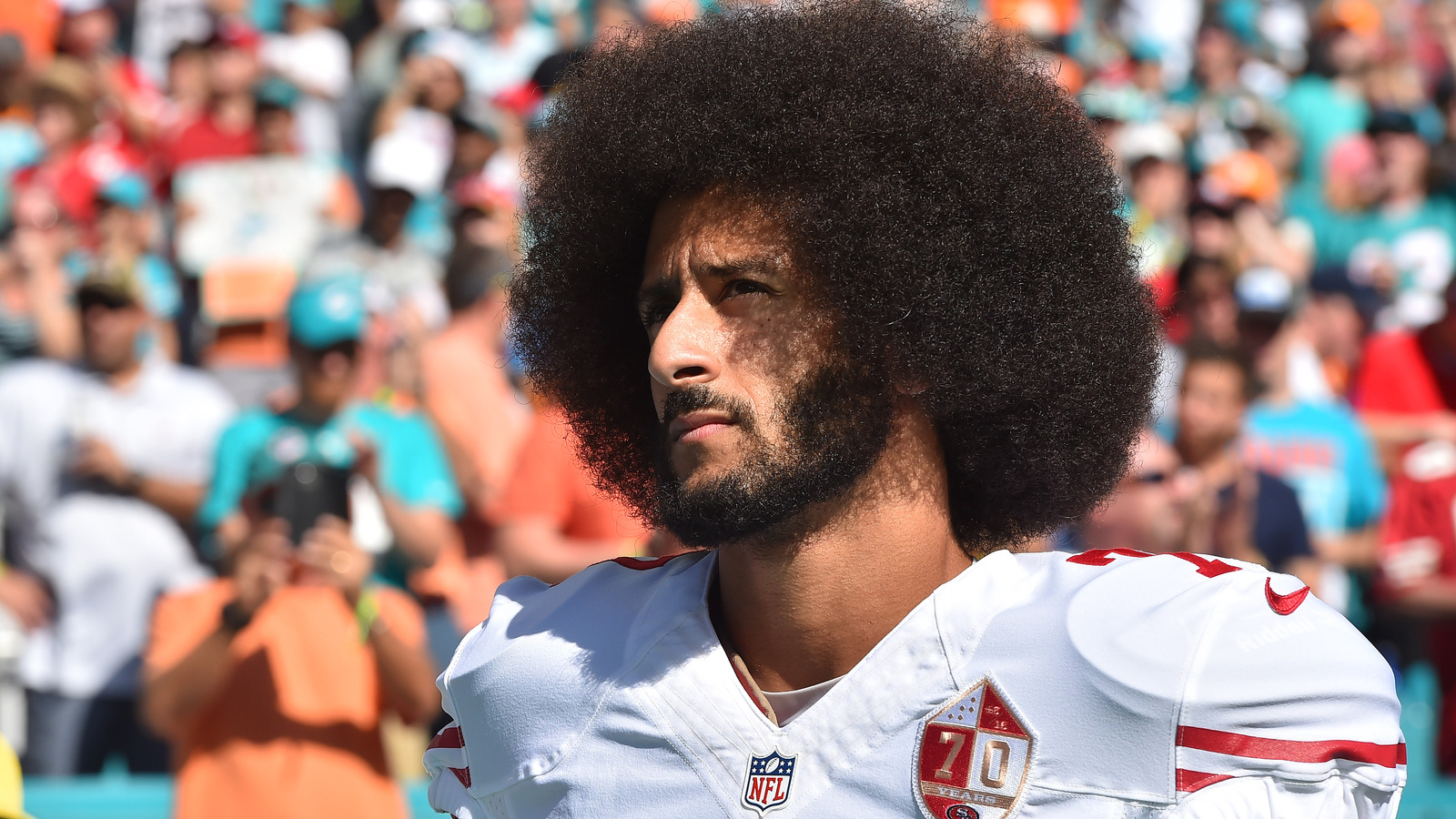 Many of Colin Kaepernick's peers are stunned that he has not found work.
Jasen Vinlove-USA TODAY Sports
Alex Smith got to witness Colin Kaepernick's work ethic first-hand when the two were teammates for two seasons with the San Francisco 49ers, and he feels it is "crazy" that no team has signed Kaepernick with just three weeks to go until the start of the regular season.
Smith was asked about Kaepernick while speaking with reporters on Wednesday, and he had nothing but positive things to say. Simply put, Smith is stunned Kaepernick hasn't found work.
"It's hard for me to comment on it," Smith said, via Sam Mellinger of the Kansas City Star. "I don't know. Lot going on in that landscape right now. Certainly when I was there, he was playing at a really, really high level, right? Had a lot in front of him as far as a career goes. He was playing really good football.
"Crazy to think he's not playing. Yeah, that's a crazy thing. As good as he was playing. Young, strong, I felt like he had a long career ahead of him. Crazy that at this point he's out of a job."
Smith suffered a concussion in the ninth game of the 2012 season. Despite the fact that the Niners were 6-2 when he went down, then-head coach Jim Harbaugh ended up sticking with Kaepernick even after Smith was cleared. Kaepernick led the 49ers to the Super Bowl, where they came up just short against the Baltimore Ravens.
"A lot's changed in those few years obviously since I've been gone and came here," Smith said. "Everything that's gone on since, it's not something I saw coming, knowing Kaep."
While there are likely plenty of teams that would not want Kaepernick with or without the drama surrounding his political stances, it's fairly obvious football isn't the only reason he remains unsigned. Between Smith's comments and what one respected talent evaluator said this week, the consensus seems to be that Kaepernick is good enough to be on a roster.
MORE FROM YARDBARKER
49ers News

Delivered to your inbox

You'll also receive Yardbarker's daily Top 10, featuring the best sports stories from around the web. Customize your newsletter to get articles on your favorite sports and teams. And the best part? It's free!