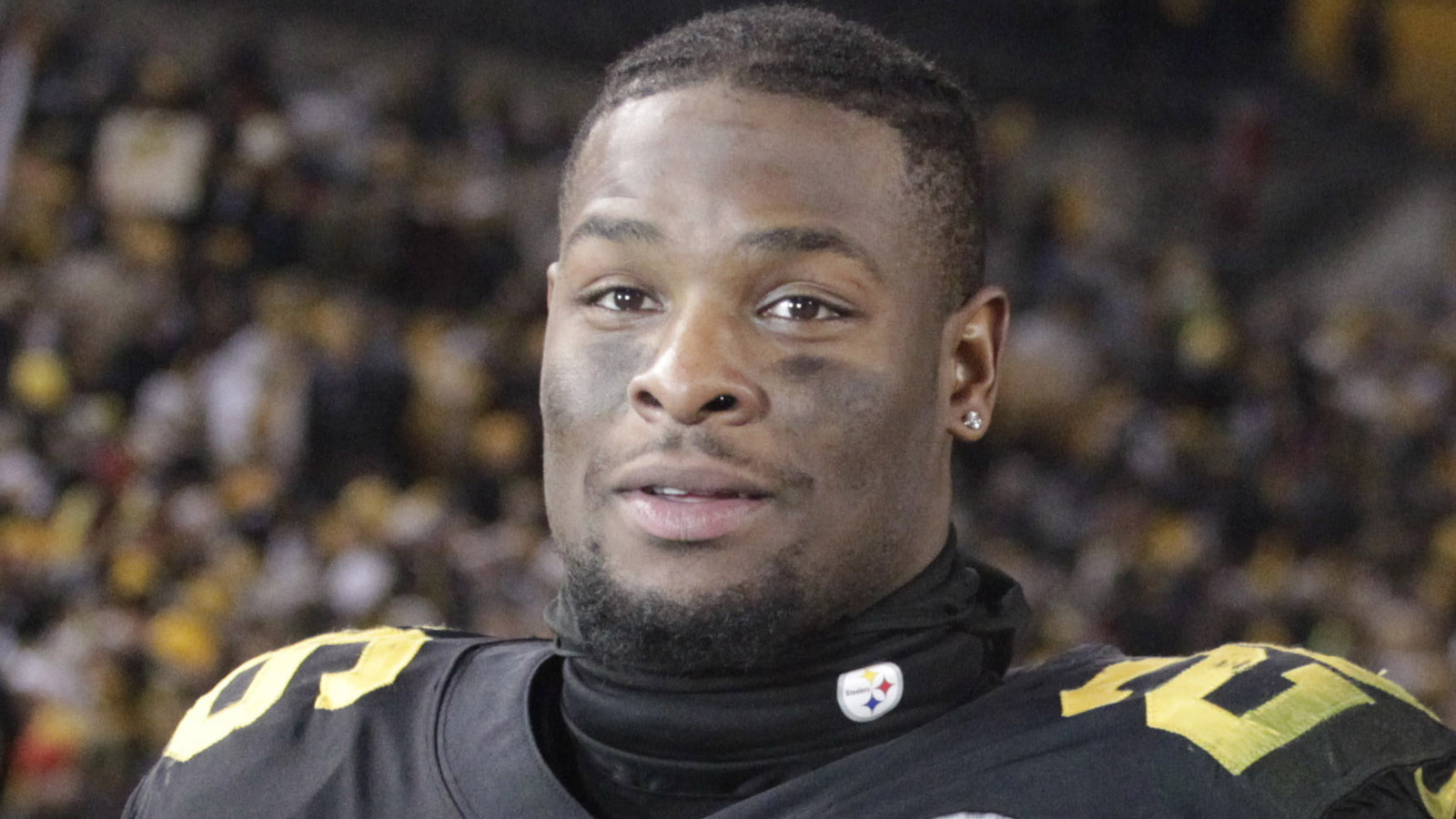 Le'Veon Bell has still not signed his franchise tender with the Steelers.
Charles LeClaire-USA TODAY Sports
The Pittsburgh Steelers will be making their preseason debut Friday against the New York Giants. The team won't have stars Ben Roethlisberger, Le'Veon Bell and Antonio Brown in uniform. Both Big Ben and Brown will be held out simply because Pittsburgh doesn't want to risk injury to them.
On the other hand, Bell will not be in uniform because he is holding out after being handed the franchise tag tender during the spring. With the deadline to sign a new contract having already passed, Bell really doesn't have much to gain here. He's either going to report at some point and sign the franchise tender or hold out into the regular season.
It's in this that Steelers general manager Kevin Colbert has decided to call out his star running back.
"My feeling is there's nothing to be gained by a holdout. The situation won't change, it can't really change from our part on a long-term deal. So it hurts him not to be here," Colbert said, via the Pittsburgh Post-Gazette. "It hurts him because he's not working with his teammates, he's not getting the conditioning work that he's going to need to have a great 2017 season. And he's not working with his teammates to get acclimated to the offense — every year it's different."
Pittsburgh has already reportedly offered Bell a deal that would have made him the highest-paid running back in the NFL. He's also set to earn a whopping $12.1 million under the franchise tag this season. It's now pretty obvious that Bell is looking to redefine how running backs are paid in today's NFL — something that could be convoluted a bit more after the extension Devonta Freeman inked with Atlanta on Wednesday.
Coming off a 2016 season that saw him put up nearly 1,900 total yards, Bell remains one of the most dynamic players in the game. Though, he did serve a three-game suspension to start the season and was injured in the playoffs. These are two things that have likely held Pittsburgh back from ponying up more in terms of its offer to the running back.
It will be interesting to see how this plays out, but the Steelers simply have nothing else to offer Bell until the 2017 season comes to the conclusion. The ball is almost literally solely in his court right now.
MORE FROM YARDBARKER:
QUIZ: Name the highest-paid player on every NFL team from the 2016 season
How many of the top earners from the 2016 NFL season can you name in six minutes?
Good luck!
CLUE: TEAM / SALARY / POSITION
Note: Figures via Sportrac. $ amount = average salary of the contract.
MORE FROM YARDBARKER
NFL News

Delivered to your inbox

You'll also receive Yardbarker's daily Top 10, featuring the best sports stories from around the web. Customize your newsletter to get articles on your favorite sports and teams. And the best part? It's free!