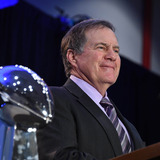 NFL free agency officially began on Thursday afternoon, and teams wasted no time signing players and making previously agreed upon deals official. Some teams lost players, while others gained them. And some teams improved simply by shedding players who were weighing them down.Here's a look at 8 NFL teams that have already improved the most in free agency.1. Jacksonville JaguarsThe...
When the Saints retained Chris Banjo at 2 years, $2.6 million and Shiloh Keo in the last 48 hours, it signaled they were serious about special teams. Now? They're practically screaming it from the rooftops. On the first day of free agency, the Saints landed two Panther players that have excelled on special teams over the last several years. Kick returner Ted Ginn and linebacker A...
Adding much-needed depth at a position of need is something the Saints gain with A.J. Klein. The New Orleans Saints Saints finally kicked off 2017 Free Agency by landing a much needed linebacker. The Saints just landed A.J. Klein, per ESPN's Adam Caplan. The terms are still undisclosed at this time. Klein is entering his 5th year in the NFL and up to his point has been more of...
The fifth year LB is looking for a starting gig. After four seasons of backing up perennial All Pro Luke Kuechly Klein is ready for an opportunity to start: Carolina Panthers' LB A.J. Klein knows that he's never going to be anything but a depth player in Carolina. He's behind Luke Kuechly, one of the best linebackers in the game. As his contract runs out this year, he said in...
Panthers linebacker A.J. Klein has played pretty well when he's been given a chance. But on a team with three first-round picks at the position, and in a league when playing nickel defense is more prevalent with every passing year, there aren't but so many chances. So it's probably not a surprise that Klein is…
Party crashers: Carolina Panthers (10-0) play at Dallas on Thanksgiving Day for first time Carolina, on the other hand, has never been invited to play on Thanksgiving ... In 21 seasons, the Panthers have checked every box except this one as far as ... Panthers' AJ Klein has a lost-dog story with a happy ending CHARLOTTE, N.C. -- If you've ever lost a dog, you know the anxiety Carolina...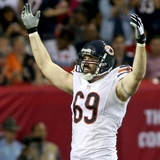 The Carolina Panthers are just days away from traveling to Seattle to face the Seahawks in their toughest test so far in 2015. As the team is gearing up for their big game they took to the practice field on Wednesday. However, two key defenders were not able to practice. DE Jared Allen did not participate due to a pinched nerve and LB A.J. Klein was out with a concussion. Ironically...
When you take over for one of the best middle linebackers in the NFL and help lead your team to a 4-0 record, there's a chance you may deserve to get a 'C' on your chest.According to Joseph Person of The Charlotte Observer, that's exactly what happened for A.J. Klein before the Carolina Panthers' Week 4 victory over the Tampa Bay Buccaneers.Klein, who has been filling in for Kuechly...
Previously endzonescore.com profiled the Carolina Panthers' offensive needs ahead of the 2015 NFL draft. On the defensive side of the ball, the Panthers were a good unit in 2014. They finished 10th in the league allowing 339.8 yards per game, 40 sacks, 14 interceptions, and 22 forced fumbles. However, there are spots where the Panthers' defense could stand to be upgraded. The linebacking...
SEATTLE (AP) Wide receiver Philly Brown is active for the Carolina Panthers, but linebacker A.J. Klein will miss his fourth straight game with an ankle injury. The Panthers were hopeful Klein would be able to play Saturday night against Seattle in the NFC divisional playoff game. Rookie Adarius Glanton will continue to start with Klein out. Brown has started three of the past four...
MORE STORIES >>
Lions News

Delivered to your inbox

You'll also receive Yardbarker's daily Top 10, featuring the best sports stories from around the web. Customize your newsletter to get articles on your favorite sports and teams. And the best part? It's free!