They replaced him with Avery Williamson. Watch video The Jets decided to let middle linebacker Demario Davis leave in free agency -- he went to the Saints -- while replacing him with Avery Williamson.  Davis got a three-year, $24 million contract from the Saints, with $18 million guaranteed. Williamson got a three-year, $22.5...
The New York Jets concluded a busy start of spending with the signing of former Tennessee Titans linebacker Avery Williamson. Williamson is just another piece in the youthful, rebuilding Jets defense. It may not have been the flashiest signing or the most notable. It may have fallen...
Ian Rapoport has the details on the contract linebacker Avery Williamson will sign with the Jets. I like Williamson, but that is one pricey deal relative to what he brings to the table. Keep in mind his former team, the Titans, reportedly offered him 4 years, $12 million. Deals like this for linebackers tend to fall into two categories. They usually are either given to guys who...
Just when you thought Mike Maccagnan and the Jets were fading silently into the night, they make another signing with inside linebacker Avery Williamson. Some initial thoughts… 1 – This likely means that Demario Davis won't be brought back by the team. Davis had an impressive year after the Jets brought him back in a trade with the Browns and emerged as a locker room leader. He's...
Ian Rapoport reports the Jets will sign linebacker Avery Williamson. Williamson was a fifth round pick of the Titans in 2014. He spent all four years of his career in Tennessee, putting together a quality 2017 season. This signing presumably means the end of Demario Davis' time with the Jets. Williams plays the same position as the free agent. Three years younger, he has youth on...
The Jets continued to add pieces to their defense Tuesday night.. According to Ian Rapoport of the NFL Network, the Jets have agreed to a deal with Titans linebacker Avery Williamson. He could replace free agent Demario Davis inside, and adds to a productive day for the Jets. They've also added cornerback Trumaine Johnson and [more]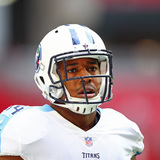 Linebacker Avery Williamson is drawing interest from the Jets and Dolphins after turning down a four-year, $12MM deal to return to the Titans, according to ESPN's Dianna Russini (on Twitter). It was reported Sunday by ESPN's Cameron Wolfe that there was mutual interest in Williamson returning to the Titans. Williamson was clear, though, that he was only going to return to the Titans...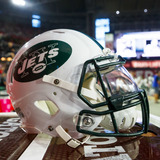 The Jets, armed with $90M of salary cap space, are of course prepared to make a major push for this year's Holy Grail of free agents, Kirk Cousins. But Gang Green has plenty of needs to fill outside of quarterback, and GM Mike Maccagnan is making no bones about his team's anticipated activity level when free agency opens this week. Maccagnan said at the scouting combine, "Obviously...
Tennessee Titans linebacker Avery Williamson detailed why he changed his mind over the custom 9/11 remembrance cleats he had made for Sunday's game. The NFL threatened to fine Williamson if he wore the cleats, but he defied that and wore them anyway after receiving wide support. "I just felt like I got so much support across the country, and especially when the New York and New...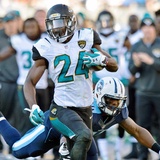 With Sunday being the 15th anniversary of the September 11 terrorist attacks, expect to see lots of tributes on the opening Sunday of the NFL season. One thing you won't be seeing is Avery Williamson's custom footwear. The Titans linebacker had planned to wear star-spangled custom cleats with "Never Forget" on them, but he backed down when informed by the league that doing so would...
MORE STORIES >>
Titans News

Delivered to your inbox

You'll also receive Yardbarker's daily Top 10, featuring the best sports stories from around the web. Customize your newsletter to get articles on your favorite sports and teams. And the best part? It's free!