Former Minnesota Vikings punter Chris Kluwe has never afraid to tell us how he really feels on myriad topics pertaining to life. A divisive figure, the eight-year NFL veteran has taken on everything from marriage equality to the perception of a machismo culture within the league. True to form, the controversial former special teams standout took to social media on Wednesday to...
Former NFL punter Chris Kluwe wrote and published a personal letter calling out Houston Texans owner Bob McNair for donating $10,000 to a political group that opposes the Houston Equal Rights Ordinance (HERO). The headline of Kluwe's very heated letter to McNair reads as follows: "What should we make of a billionaire homophobe donating money in furtherance of the denigration...
In the past it was easy to applaud former Minnesota Vikings punter Chris Kluwe for taking a stand in support of the rights of lesbian, gay, bisexual, and transgender (LGBT) people. Anyone that speaks out in support of the rights of others deserves to be applauded. Having someone of his notoriety promoting the cause didn't hurt either.However, in light of his behavior over the last...
Chris Kluwe went scorched earth on the Minnesota Vikings over Twitter Friday because of his dissatisfaction with the way they've handled negotiations regarding his lawsuit. Kluwe is suing the Vikings and alleging he was cut by the team over his political/same-sex marriage views. He was in negotiations with the team over a possible settlement, but […]
Right above those who sexually assault and molest kids are those who make fun of the despicable act. According to Pro Football Talk's Mike Florio, former Minnesota Vikings punter Chris Kluwe made fun of the Jerry Sandusky molestation scandal while he was a member of the team.  Per league source, report regarding Kluwe investigation will include evidence that Kluwe made light of the...
On Thursday, the Minnesota Vikings formally introduced the coaching staff that will assist new head coach Mike Zimmer in his first year on the job. Most of the coaching filling the various positions have been known for some time, so Thursday's announcement was merely a formality. One name that appeared on the list of Zimmer's […]The post Chris Kluwe not happy Vikings opted to retain...
Minnesota Vikings special teams coach Mike Priefer issued a statement Thursday in response to Chris Kluwe's allegations that he is anti-gay and a bigot. Priefer vehemently denied Kluwe's allegations. Here is the statement he sent to some Vikings beat writers via the Star Tribune: I vehemently deny today's allegations made by Chris Kluwe. I want […]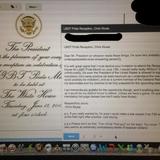 WELL PLAYED
Chris Kluwe was recently invited to an LBGT event at the White House, and he declined to go, citing mandatory practice as his reason. The way he said it was what made the response classic Kluwe. Lest anyone EVER question my commitment to a team that employs me, I present exhibit A. #focus, #SOFOCUSED twitter.com/ChrisWarcraft/… — Chris Kluwe (@ChrisWarcraft) May 31, 2013 ...
MORE STORIES >>
Raiders News

Delivered to your inbox

You'll also receive Yardbarker's daily Top 10, featuring the best sports stories from around the web. Customize your newsletter to get articles on your favorite sports and teams. And the best part? It's free!