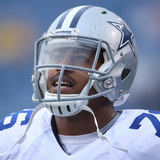 Former NFL defensive end Greg Hardy has played in the league since 2015. At one point Hardy had a promising career going with the Carolina Panthers. But, accusations of domestic violence and a suspension eventually brought his career to a screeching halt.Three years later and playing his first season with the Richmond Roughriders, Hardy says that he has been doing things to better...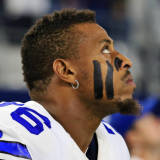 It didn't take long for former Carolina Panthers and Dallas Cowboys defensive end Greg Hardy to take care of business in his most recent bout on Friday night, as he improved to 3-0 in his amateur MMA career with a first-round knockout in his first-ever Legacy Fighting Alliance fight.Hardy was aggressive from the getgo in Friday's heavyweight bout against Ryan Chester at LFA 33 —...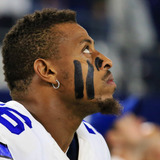 Former Panthers and Cowboys defensive end Greg Hardy is now focusing on mixed martial arts, but he still hopes to find his way back to the NFL. Hardy says he is "damn ready at all times" to play in the NFL, though he knows that call might never come. "That's the tricky part," Hardy said when asked if he deserves another chance (link via Mark Francescutti of the Dallas Morning News...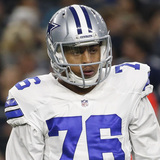 Greg Hardy has said he is committed to his career in mixed martial arts and hopes to someday become a UFC champion, but that is not stopping him from continuing to play the sport that made him a household name.On Friday, the Richmond Roughriders — an indoor football team in the American Arena League — confirmed to Chip Brierre of 8News that they have signed Hardy to a one-year contract...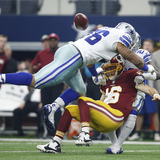 Greg Hardy understands that his NFL career is likely over, which is why he is focusing all of his time on mixed martial arts and aspiring to climb up the ranks in the sport. But if another professional football league was launched, would he consider strapping on the pads again?In an interview with TMZ this week, Hardy was asked about the rumors that Vince McMahon could be bringing...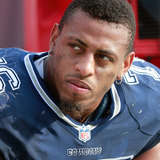 Greg Hardy's latest athletic endeavor is off to a pretty good start.After an NFL career that last saw him play for the Cowboys in 2015, Hardy has since turned his attention to mixed martial arts. On Saturday, the former Pro Bowl defensive end made his debut at an event in Florida. Hardy was victorious via knockout in a fight that lasted just 32 seconds. Here's some footage of Hardy...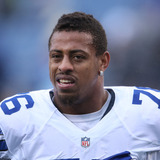 If not for his laundry list of off-field issues, Greg Hardy would be one of the highest-paid defensive players in the NFL. Instead, he is currently out of work — and it doesn't sound like he is going to find any in the near feature. ESPN's Ed Werder spoke with several NFL general managers, and none of them had good things to say about Hardy. They commended Hardy's agent, Drew Rosenhaus...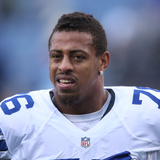 Former Carolina Panthers and Dallas Cowboys defensive end Greg Hardy didn't draw much interest during the first wave of free agency over the past week-plus. This isn't due to Hardy's inability to perform at a high level on the football field. Instead, it's all about his domestic violence case off the field and subsequent actions during his one year with Dallas that has teams apparently...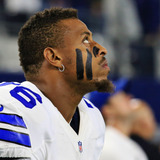 The Cowboys have had enough of defensive end Greg Hardy and won't re-sign him, according to Jason Cole of Bleacher Report via Black Sports Online. Hardy signed a one-year contract with the Cowboys before the 2015 season. He was suspended for 10 games in connection with a domestic violence incident in which he is accused of throwing a woman onto a bed full of guns, but that suspension...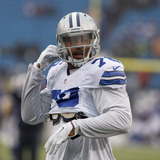 It's not yet known whether Greg Hardy will return to the Dallas Cowboys for the 2016 season. He's slated to become an unrestricted free agent in March after signing a one-year deal with the team last summer. Hardy's one season in Dallas wasn't necessarily a smashing success. He became what has to be called a headache for the team — a team that itself fell on hard times following...
MORE STORIES >>
NFL News

Delivered to your inbox

You'll also receive Yardbarker's daily Top 10, featuring the best sports stories from around the web. Customize your newsletter to get articles on your favorite sports and teams. And the best part? It's free!