Jarrett Bush The Green Bay Packers have a problem at cornerback.  They have way too many of them on their roster.  While the Packers defense has suffered many injuries over the years, they go into this upcoming season with six returning cornerbacks who played some time last year.  Current corners Davon House and Tramon Williams are entering contract years, while Sam Shields just...
hey yard... as you seen yesterdays game, we gotta learn to finish games because if we finish those last 5 games all that determined in the last minute of the game we could easily be 10 and 5 but thats the way the cookie crumbles and we just gotta keep on moving. The team the still has the fight and the will to win, we just gotta finish this last game to make history with the detroit lions.
Hey yard just dropping by to say what's up and to just say how we are feeling about this past weekends game i think we just need to stick together and finish strong and start winning no matter what our record is. It's very hard to sit here and watch some of these teams win when you know your as good as those teams or they shouldn't beat us. But on the other end gotta respect our...
Hey there yard...been a crazy 48 hours with the whole olympics and the swimming and us playing the bengals tonight. I felt really good about our performance and man if we would have kept our 1st string in, we would had killed them. but so yea me and tramon got the nod to start this game because al harris and wood sat out this one out. but it was alot of fun teaching some of the young...
hey yard, just got done with out family night intersquad scrimmage, and went really well and i guess you all know brett came in to green bay today, if you saw the nfl network channel. so yea the defense played really well and so we just gotta keep playing like we are. just dropped by to say whats up and whats going on my side.
Training camp is well for me, right now me and tramon williams are battling it out for the nickel spot so its going to be a good fight but all good fun competition and will only make us better in the future and especially right now. So alot of things have been going around about brett farve, and its a complicated situation and for the most part we are letting the front office deal...
Its go time!! 3 and half weeks my own butt kicking trying to do everything i can to be ready for this years season. As most of you probably know that i've been playing a lot of positions now. Corner, Safety, Dime, and Nickel back, So i have a lot on my plate this year. Gotta go into training camp to battle everyday during these two a days. I think we got a training camp short too...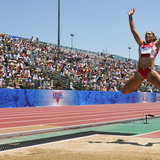 Hey yard .. Just came on to say whats up...just trying to get in better shape than I was last year. I have been doing spin classes and yoga to keep up my flexibility and conditioning. We have like 2 more weeks until we actually start playing football and i'm so excited because we have some good competition coming in at the receivers and cant wait to get first crack at them. Also...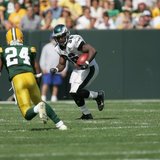 Hey yard ! just came on to say whats up and say the few things that were on my mind. We start last week which is called IPW's basically standing for Individual player Workouts. And what we do is that we have meeting and stuff about scheming other teams, and review coverages that we did during the season and correct some mistakes that we know now and that we did wrong during the season...
Well let me first start off by saying that I'm still feeling the loss against the giants. That was a definitely a game that hurt the most, almost surreal. But at the same time we have t tip our hats off to the giants beating the 18-0 Patriots. It was funny because almost the whole team stayed that following wee after we lost because we did not want to believe that we lost. And i...
MORE STORIES >>
Packers News

Delivered to your inbox

You'll also receive Yardbarker's daily Top 10, featuring the best sports stories from around the web. Customize your newsletter to get articles on your favorite sports and teams. And the best part? It's free!