We've updated our Privacy Policy.
By continuing to use this site, you are agreeing to the new Privacy Policy.
Latest Cowboys news: The future of Jason Witten and a chat with Emmitt Smith Former Cowboys DB Orlando Scandrick signs with Redskins - Clarence E. Hill, Jr., Fort Worth Star-TelegramHill has the details on Orlando Scandrick's move to a division rival. Cornerback Orlando Scandrick didn't take long in finding a new home after requesting and being granted his release from the Dallas...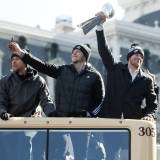 While the Eagles might not name an offensive coordinator, they have likely found their next quarterbacks coach. Assistant quarterbacks coach Press Taylor is expected to be promoted to the primary role, tweets Ian Rapoport of NFL.com. Taylor will replace John DeFilippo, who was hired as the Vikings' new offensive coordinator over the weekend. The 30-year-old Taylor joined Philadelphia...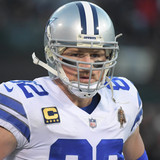 Following the Cowboys' 6-0 win over the Eagles on Sunday, tight end Jason Witten announced he would return for his 16th season in 2018, ESPN's Todd Archer reports.  Witten was expected to return but left open the possibility of retiring in recent weeks. "I'm coming back. I love playing this game too much and I know that I can play it at a high level," he said. After the University...
LIKE WHAT YOU SEE?
GET THE DAILY NEWSLETTER: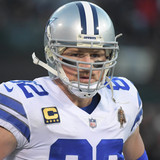 Jason Witten will officially continue to grace us with his presence in 2018.After the Cowboys' season-ending victory over the Philadelphia Eagles on Sunday, the veteran tight end told reporters that he will be returning to the team for his 16th NFL season."Oh, I'm back," said Witten, per Todd Archer of ESPN. "I'm coming back. I love playing this game too much and I know that I can...
The Cowboys won't be going to the playoffs this year, but Jason Witten hopes to help Dallas find redemption in 2018. The tight end says he intends on returning for a 16th NFL season, as Jon Machota of the Dallas Morning News writes. "I see too much positive," Witten said. "I really do. I feel too good to think that would end, so my intentions are to keep playing."Witten had five...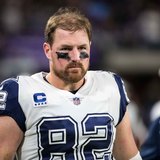 A rumor circulated earlier on Monday that Dallas Cowboys tight end Jason Witten was interested in becoming the next head coach of the Tennessee Volunteers.It was always seemingly a silly idea. Witten, who is still among the best pass-catching tight ends in the NFL, has absolutely no coaching experience.The only thing linking the 35-year-old future Hall of Famer to the Volunteers...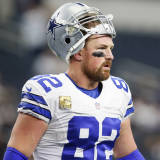 Many athletes have been doing their part to help raise money for Houston as the city has been ravaged by Hurricane Harvey. Jason Witten can be added to the list.The Dallas Cowboys tight end tweeted Tuesday that he is auctioning off his suite for Thursday's preseason game against the Texans. The proceeds will go to the Houston Area Women's Center.Here's a summary of the item for auction...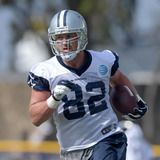 Dallas Cowboys tight end Jason Witten is one of the most-skilled route runners at that position in NFL history. It's led to a Hall of Fame-caliber career for a player that could soon break multiple franchise receiving records.Despite a downtick in production over the past couple seasons, Witten obviously still has it. Just ask third-year Cowboys linebacker Mark Nzeocha, who was absolutely...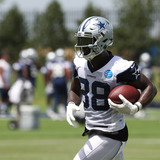 Dallas Cowboys wide receiver Dez Bryant intends to take full advantage of the new NFL rules regarding touchdown celebrations."Check me out," Bryant said, via The Dallas Morning News. "When I get in that endzone Sunday, Sept. 10. We got some stuff planned."First of all, he is promising a touchdown in Game 1 when the Cowboys host the New York Giants in the season opener.Secondly, Cowboys...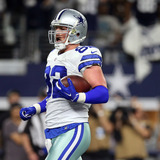 A Cowboy on and off the field, veteran tight end Jason Witten is one of the few remaining "old-school" players in the NFL. He goes about his business on a weekly basis like he's done over the past 14 years in Dallas. He has no celebration dance. He doesn't showboat on the field.During this very same span, he's spent time with the likes of Dez Bryant and Terrell Owens as his teammates...
MORE STORIES >>
Cowboys News

Delivered to your inbox

You'll also receive Yardbarker's daily Top 10, featuring the best sports stories from around the web. Customize your newsletter to get articles on your favorite sports and teams. And the best part? It's free!