We've updated our Privacy Policy.
By continuing to use this site, you are agreeing to the new Privacy Policy.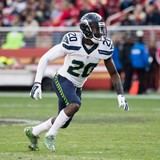 Stemming from an arrest in January, former Seattle Seahawks cornerback Jeremy Lane has been reportedly formally charged with driving while under the influence, per Bob Condotta of the Seattle Times.After the initial arrest, video emerged of Lane telling cops he was more high than drunk, and police smelled an odor of marijuana when Lane was pulled over. Per the report, Lane was found...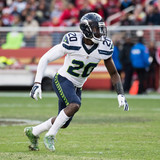 The Seahawks have already parted ways with Jeremy Lane this offseason and the cornerback has now found himself in some legal trouble as he attempts to find a new football home. Lane was formally charged with a DUI in relation to a January arrest, according to Bob Condotta of the Seattle Times. He is scheduled to be arraigned on March 26.Lane struggled last season — Pro Football Focus...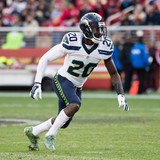 The Seattle Seahawks are making sweeping changes to their defense this offseason, and Richard Sherman is not the only cornerback they are parting ways with.Shortly after word surfaced on Friday that Sherman had been released, ESPN's Adam Schefter reported that the Seahawks are also cutting Jeremy Lane. Lane, a former sixth-round pick, spent the first six seasons of his career with...
LIKE WHAT YOU SEE?
GET THE DAILY NEWSLETTER: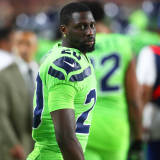 Richard Sherman isn't the only corner being cut by the Seahawks. Fellow Legion of Boomer Jeremy Lane will also be released today, according to Adam Schefter of ESPN.com (on Twitter).  Lane, 28 in July, saw the most playing time of his career between 2016 and 2017. Although he has made 15 starts over the past two seasons, he has not been a high-level contributor, according to the...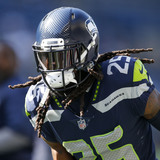 The Seattle purge continues. On Wednesday, multiple reports emerged that the Seahawks would likely be releasing three-time First-Team All-Pro cornerback Richard Sherman to save $11 million in cap space entering the new league year.On Thursday, Bob Condotta of the Seattle Times once again confirmed this while adding that Seattle will also likely release cornerback Jeremy Lane, which...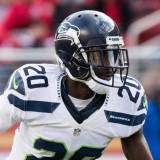 There's this saying out there in the legal profession: don't say anything more than you have to when it comes to talking to the authorities. After all, everything you say can be used against you in a court of law.It's possible that Seattle Seahawks cornerback Jeremy Lane was too high off marijuana Sunday evening to remember this cardinal rule. While being arrested for an alleged...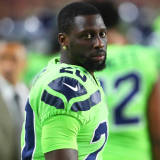 Seattle Seahawks cornerback Jeremy Lane seems to believe he was wrongly charged with driving under the influence.Lane was arrested early Sunday and charged with a DUI, but on Twitter Monday, he warned followers not to believe everything they heard — and claimed that his blood-alcohol content was below Washington's legal limit. At the time of his arrest, there was no word from police...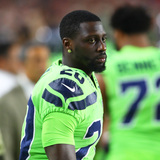 Seattle Seahawks cornerback Jeremy Lane was arrested early Sunday for driving under the influence.While little information was initially available about Lane's arrest, he was booked at roughly 5:30 a.m. local time, according to Brady Henderson of ESPN. The 27-year-old was released four hours later.There was no information immediately available about specifics of the arrest, including...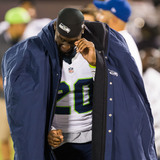 Seattle Seahawks cornerback Jeremy Lane was arrested early Sunday morning for driving under the influence. Lane was arrested just outside of Seattle and booked into jail before being released around four hours later, ESPN's Brady Henderson reported Monday.At this time, there are no other details to report.Lane has spent his entire career with the Seahawks. He was selected by Seattle...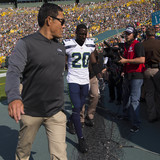 Jeremy Lane got tangled up with a Packers player early in Sunday's game, and his frustration got the best of him, costing his team.Lane and Davante Adams were going at it after Nazair Jones picked off an Aaron Rodgers pass and took it to the house. Unfortunately for the Seahawks, Lane took a costly penalty and the pick-six was relegated to an interception.The Seahawks cornerback...
MORE STORIES >>
Seahawks News

Delivered to your inbox

You'll also receive Yardbarker's daily Top 10, featuring the best sports stories from around the web. Customize your newsletter to get articles on your favorite sports and teams. And the best part? It's free!