The decisions to sign center Weston Richburg and running back Jerick McKinnon were based on their talent, fit for the offense -- and work ethic.
Yes, soon-to-be-former Vikings running back Jerick McKinnon wanted to be the guy. And he apparently will be the guy. Multiple reports indicate that the 49ers will give McKinnon a four-year, $30 million contract. If those numbers are accurate (and we know that sometimes they aren't), it's an average of $7.5 million per year. Missing in [more]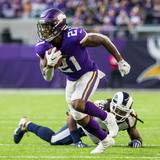 Jerick McKinnon is a decent running back, but the San Francisco 49ers are about to pay the former Minnesota Vikings player like an elite superstar.ESPN's Adam Schefter reported McKinnon and the Niners have agreed to a four-year contract worth $30 million.The value of the deal is $7.5 million annually. So that gives McKinnon, whose career-best single-season output is 570 yards, the...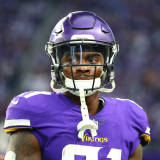 The 49ers have agreed to sign running back Jerick McKinnon to a four-year deal, $30MM deal, according to Adam Schefter of ESPN.com (all Twitter links).Although the Buccaneers had reportedly expressed interest in McKinnon, his decision ultimately came down to the Jets and 49ers, tweets Jason La Canfora of CBSSports.com. Gang Green inked former Browns running back Isaiah Crowell to...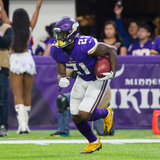 The Buccaneers have interest in running back Jerick McKinnon, according to Jeremy Fowler of ESPN.com (on Twitter). McKinnon could be a fit for Tampa Bay's backfield following the release of Doug Martin. On Tuesday morning, the Bucs re-signed exclusive rights free agent Peyton Barber, who also figures to be a key component in the running game. McKinnon may not have the build to...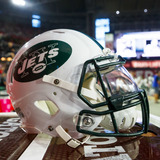 The Jets, armed with $90M of salary cap space, are of course prepared to make a major push for this year's Holy Grail of free agents, Kirk Cousins. But Gang Green has plenty of needs to fill outside of quarterback, and GM Mike Maccagnan is making no bones about his team's anticipated activity level when free agency opens this week. Maccagnan said at the scouting combine, "Obviously...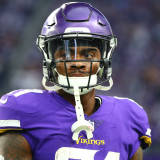 It sounds like Jerick McKinnon is ready to move on from the Vikings. On the verge of free agency, the running back says he wants to be a team's top ball carrier in 2018.  "I want bigger and better things for myself," McKinnon said (Twitter link via Chris Hine of the Star Tribune). "We'll see what happens."McKinnon was hoping to step into a more prominent role after the departure...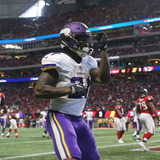 Vikings running back Jerick McKinnon grew up in Marietta, Georgia, so he knows a thing or two about what the Falcons do to get in their opponents' heads.So when McKinnon scored the Vikings' first points of the day in the second quarter of Sunday's game, on a two-yard touchdown catch, he flipped the script and gave the Falcons a dose of their own medicine.McKinnon scored, turned to...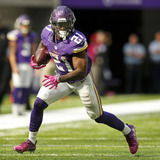 An NFL player has finally pulled out the Harambe cleats. Jerick McKinnon, running back for the Minnesota Vikings, hit the field Sunday with a jaw-dropping Harambe display on his feet: Jerick McKinnon is about to go OFF today (via @Vikings) #RIPHarambe pic.twitter.com/BIWzW9YUNT — 120 Sports (@120Sports) October 23, 2016 Fire on the Feet #JericksOutForHarambe #RIPHarambe...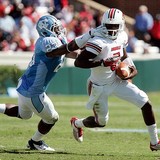 The Minnesota Vikings are now 2-0 under head coach Mike Zimmer, albeit the two wins are in the preseason. This game came down to the wire, including an fumble recovery touchdown on 4th and goal by the Cardinals to go ahead by 4 points with 1:49 left, and concluded with a perfectly orchestrated 2 minute drill by rookie quarterback Teddy Bridgewater. The defense started out slow, and...
MORE STORIES >>
49ers News

Delivered to your inbox

You'll also receive Yardbarker's daily Top 10, featuring the best sports stories from around the web. Customize your newsletter to get articles on your favorite sports and teams. And the best part? It's free!