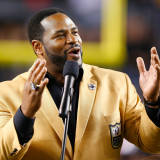 The Pittsburgh Steelers are without question among the most iconic franchises in NFL history. And now, the organization finally has the means to honor Steelers greats from its storied past.The Steelers on Tuesday formally introduced the inaugural, 27-member class of the Steelers' Hall of Honor during a ceremony at PNC Champions Club at Heinz Field. The class features former players...
The Dallas Cowboys have a young core, particularly on offense, and Jerome Bettis believes it's factoring into some of Ezekiel Elliott's current problems.The Hall of Fame running back believes that part of Elliott's issue is that there is no veteran in the locker room to pull him aside and tell him what not to do."Here's part of the problem. That team, in terms of the core players...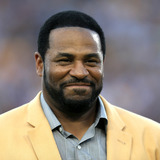 Ezekiel Elliott is facing an avalanche of controversy this week primarily stemming from his alleged role in an altercation at a Dallas bar Sunday night.But the problems don't end there for the Dallas Cowboys running back. He also remains under NFL investigation for an alleged domestic violent incident in 2016, something that could very well end in a suspension, especially in light...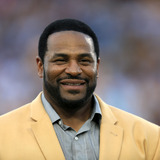 Jerome Bettis has a pretty strong opinion when it comes to the information NFL players received regarding concussions during his playing days.The NFL has been the subject of criticism by former players who feel they were not educated as well as they should have been on the dangers of head injuries. Many have come out in recent years saying they wish the league did more. Among them...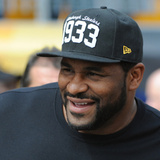 By Jason Rowan Jerome Bettis has never shied away from expressing deep pride over the fact he was born and raised in Detroit. But comments made during a recent interview show his glowing fondness for his hometown doesn't necessarily mean all things were rosy while growing up. During an appearance (video here) on syndicated sports talk show "In Depth with Graham Bensinger," Bettis...
By Rachel Wold We are barely ten days removed from the Super Bowl and the news has already broken that we will be seeing the Minnesota Vikings and Pittsburgh Steelers play in the 2015 Hall of Fame game. The game will officially kick off the 2015 preseason and will take place in Canton, Ohio on Sunday August 9 at 8:00 p.m. ET at Tom Benson Hall of Fame Stadium. Vikings' quarterback...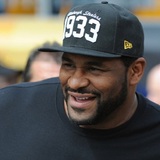 By Larry Brown The Bus is headed to Canton. Former St. Louis Rams and Pittsburgh Steelers running back Jerome Bettis announced on Twitter Saturday that he has been elected to the 2015 Pro Football Hall of Fame class. So happy to be amongst the games greatest players!! My Family and I are truly honored and blessed! — Jerome Bettis (@JeromeBettis36) February 1, 2015 I want...
The fourth time was apparently not the charm for former Pittsburgh Steelers running back Jerome Bettis as he was not selected as a member of the Pro Football Hall of Fame class of 2014, according to Alby Oxenreiter of WPXI-TV. BREAKING: My sources tell me that Jerome Bettis did NOT make the HOF for a 4th straight year. #WPXI — Alby Oxenreiter (@albyox) February 1, 2014 Bettis, who...
The third time was not the charm for former Pittsburgh Steelers running back Jerome Bettis as he was not elected to the Pro Football Hall of Fame class of 2013 on Saturday. Most of the arguments I have read as to why Bettis should not get in right now seem to revolve around the fact that he finished his career with less than a 4.0 yards per average. If indeed this is the general...
MORE STORIES >>
NFL News

Delivered to your inbox

You'll also receive Yardbarker's daily Top 10, featuring the best sports stories from around the web. Customize your newsletter to get articles on your favorite sports and teams. And the best part? It's free!