Matt Millen knows a thing or two about the challenges of morphing from former NFL player to front office manager. With that in mind, his take on the San Francisco 49ers hiring future Hall of Fame safety John Lynch to become their general manager is worth sharing."When I heard the news, good luck," Millen said, per Dave Birkett of the Detroit Free Press. "He's a bright guy. I mean...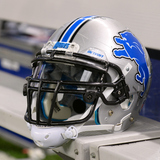 New Detroit Lions president said something in his introductory speech that sums up the state of the franchise perfectly. Detroit Free Press beat writer Dave Birkett posted the quote on Twitter: New Lions president Rod Wood: "I would probably say that Im not qualified to run any other NFL team but I think I'm qualified to run this 1" — Dave Birkett (@davebirkett) November 20,...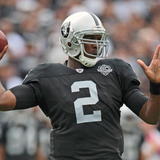 By Larry Brown JaMarcus Russell has gone down as one of the biggest busts in NFL history, and stories like this really help explain why. Former Detroit Lions GM Matt Millen joined "The Afternoon Delight with John Lund & Greg Papa" on 95.7 The Game Friday to talk about some of the current draft prospects. During the conversation, Millen, who was terrible as a GM, was asked about...
MORE STORIES >>
NFL News

Delivered to your inbox

You'll also receive Yardbarker's daily Top 10, featuring the best sports stories from around the web. Customize your newsletter to get articles on your favorite sports and teams. And the best part? It's free!