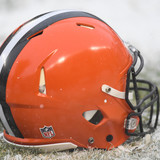 Former Browns receiver Mohamed Massaquoi revealed that he recently learned a lesson about how precious life is.Massaquoi opened up about how he suffered an ATV accident last year, which cost him all of the fingers on his left hand, except his thumb. The former receiver now wears a prosthetic, which he showed in a video for The Players' Tribune.Here are the harrowing details from...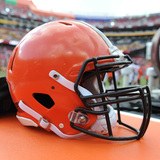 Former NFL wide receiver Mohamed Massaquoi suffered an ATV accident last year that cost him most of his left hand, he revealed in a video for The Players' Tribune.He showed the prosthetic he now wears and explained how the injury occurred. "Making a turn — I take the turn too sharply," the 31-year-old said in a video for The Players' Tribune. "And before I know it, my ATV loses...
The New York Jets have signed veteran wide receiver Mohamed Massaquoi to add depth to their receiving corps. Massaquoi was cut by Jacksonville on Monday after signing a two-year deal in April. He had two catches for 15 yards in the Jaguars' preseason loss to the Jets on Saturday night. He was drafted by Cleveland in the second round out of Georgia in 2009. Massaquoi had 118 catches...
Cleveland Browns wide receiver Mohamed Massaquoi, who has been battling the after effects of a concussion since suffering one on Oct. 23 against the Seattle Seahawks, is looking to finally get back onto the field this … [visit site to read more]Cleveland Browns WR Mohamed Massaquoi...
MORE STORIES >>
Jets News

Delivered to your inbox

You'll also receive Yardbarker's daily Top 10, featuring the best sports stories from around the web. Customize your newsletter to get articles on your favorite sports and teams. And the best part? It's free!