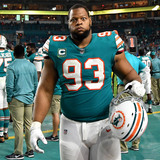 Colin Kaepernick's choice to work out in Houston this week raised some eyebrows in the football world, and we now know why he was in town. Texans owner Bob McNair was deposed on Friday in Kaepernick's collusion lawsuit against the NFL and Kaepernick sat in on the deposition, according to Charles Robinson of Yahoo Sports (on Twitter).Kaepernick, who was ranked as one of my ten best...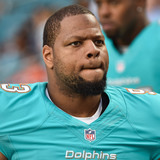 Ndamukong Suh has at least two free agent visits planned and may take some time choosing his next home, according to a report.Suh, who was released by the Miami Dolphins this week, is set to visit with the New Orleans Saints on Friday. After that, he will meet with the Tennessee Titans and then perhaps others, according to NFL Media's Ian Rapoport. Suh is one of the best free agents...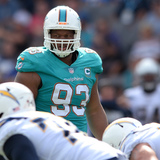 Former Miami Dolphins defensive tackle Ndamukong Suh is going to be in high demand on the free agent market after being released earlier in the week. Already set to meet with the New Orleans Saints, the former All-Pro will also take a trip to Nashville to meet with the Tennessee Titans. Suh, 31, is now the hottest ticket available on the open market. And as NFL Media's Ian Rapoport...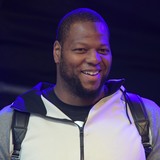 The Saints have interest in former Dolphins defensive tackle Ndamukong Suh, according to Ian Rapoport of NFL.com (on Twitter). They're working to bring the monster defensive tackle in on a visit this week.  If New Orleans is the first visit for Suh, that bodes well for his chances to sign with the Saints, as Rapoport notes. The Seahawks are also among the clubs with interest and...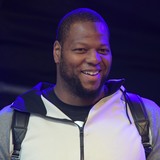 The New Orleans Saints are trying to upgrade their defense and have a top free agent in mind to help with that process. Ndamukong Suh, released by the Miami Dolphins on Wednesday, is a guy they'd love to land, per Ian Rapoport of NFL Media, who reports they are working to set up a visit. Landing the first visit with Suh could be huge, because there are a couple of other high-profile...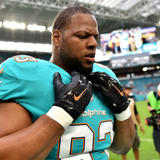 The Seattle Seahawks are in the process of rebuilding much of their once-feared "Legion of Boom" defense, and they are apparently considering signing one player who would not be much younger or cheaper than the ones they have moved on from.Ndamukong Suh, who was released by the Miami Dolphins this week, told Jordan Schultz of Yahoo Sports that he spoke with Pete Carroll on the phone...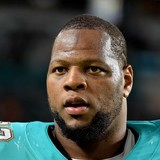 After his release from the Miami Dolphins became official Wednesday afternoon, the expectation was that former All-Pro defensive tackle Ndamukong Suh would draw a ton of interest on the free agent market.Well, that didn't take too long. According to ESPN's Dianna Russini, both the Dallas Cowboys and Seattle Seahawks have already showed interest in the 31-year-old defensive tackle...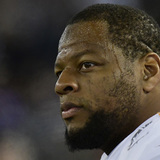 The Miami Dolphins have been trying to trade defensive tackle Ndamukong Suh but got no takers ahead of the new league year. As such, they made the move to release the defensive tackle, making him a free agent. Faced with a cap hit of over $26 million, this was an easy move for Miami to make. Suh is still a valuable player, but not at that price.Last year in Miami, he started all...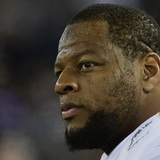 Teams all over the NFL are lining up to snatch up some talent, but the Miami Dolphins continue to purge. After spending just three seasons in Miami, Ndamukong Suh is gone. Now 31, he is coming off his worst full seasons since 2011. All the while, he would rack up just 4.5 sacks and 29 tackles. But the Dolphins are clearly trying to change their culture and approach. They would trade...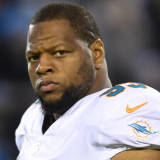 The Miami Dolphins are expected to release Ndamukong Suh at some point this week, but the decision apparently has nothing to do with the way the star defensive tackle has played over the past three seasons.According to Ian Rapoport of NFL Network, the Dolphins are parting ways with Suh for locker room reasons more than anything else. The 31-year-old has played well for Miami and...
MORE STORIES >>
Dolphins News

Delivered to your inbox

You'll also receive Yardbarker's daily Top 10, featuring the best sports stories from around the web. Customize your newsletter to get articles on your favorite sports and teams. And the best part? It's free!