We've updated our Privacy Policy.
By continuing to use this site, you are agreeing to the new Privacy Policy.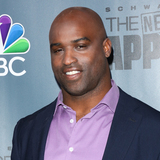 If you want to hang out with the great Ricky Williams during Super Bowl LII on Sunday, head over to Hollywood Hills in Southern California.The former Heisman winner is hosting a marijuana-friendly Super Bowl party on Sunday, and is selling tickets for $250 a pop.In talking to TMZ Sports, Williams noted that he will be providing the pot. There's also going to be alcohol, vegan food...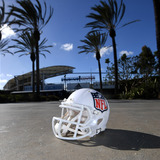 Former NFL running back Ricky Williams is taking full advantage of the fact that marijuana has been legalized for recreational use in California.Williams announced that he'll be hosting a cannabis-friendly Super Bowl party in Hollywood, where fans can enjoy an open bar, food and even snap a photo with the former NFL star. There won't be any cannabis available for purchase, though...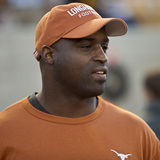 Ricky Williams spent the night in jail on Tuesday evening after being pulled over in a traffic stop in Austin, Texas.KXAN in Austin reports the news on the former Heisman Trophy winner, who was stopped for not having a rear license plate. During the stop, the police officer learned Williams had two outstanding traffic warrants, so he was taken to jail.KXAN says Williams spent the...
LIKE WHAT YOU SEE?
GET THE DAILY NEWSLETTER: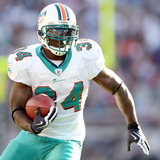 Ricky Williams was involved in an incident with police in Tyler, Texas last week while he was in town for the Earl Campbell Award ceremony. The former Longhorns running back came to support Campbell and this year's award winner, D'Onta Foreman. Williams says he arrived in Tyler about four hours before the ceremony at a local country club and decided to go for a walk outside his...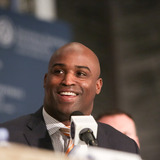 Ricky Williams' name has become as synonymous with his marijuana advocacy as it is for his successful NFL career. So it shouldn't come as much a surprise that the former running back believes his enshrinement in the Pro Football Hall of Fame would have been all but assured had marijuana been legal. Williams was making an appearance on Bill Simmons' new HBO show, "Any Given Wednesday...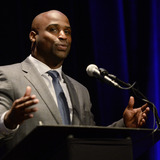 Ricky Williams' fondness of marijuana is nothing new, but now he's taking it to the next level. Williams is partnering with Jim McAlpine to open what they believe will be the first cannabis-friendly gym. The gym is set to open this fall in San Francisco. But it won't be a joke where people just toke up and mess around; they say the focus will be on actually working out. "It won...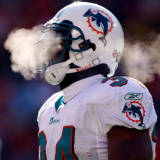 Once a pothead, always a pothead. At least, that's what people seem to think about former NFL running back Ricky Williams. Earlier this week, Williams was asked for his thoughts about the NFL changing its marijuana rules in the new league drug policy. The 37-year-old insists he would have never even ended up in the NFL's drug program if the threshold for a positive test was 35 nanograms...
SMOKED OUT
34 year old running back Ricky Williams chose to sign with the Baltimore Ravens yesterday, choosing them over the Detroit Lions. The Lions were quite interested after losing second round pick Mikel Leshoure to a torn Achilles tendon in practice yesterday. Not only did Williams spurn the Lions, he also let it be known to the South Florida Sun-Sentinel that the team tampered with...
MORE STORIES >>
NFL News

Delivered to your inbox

You'll also receive Yardbarker's daily Top 10, featuring the best sports stories from around the web. Customize your newsletter to get articles on your favorite sports and teams. And the best part? It's free!