We've updated our Privacy Policy.
By continuing to use this site, you are agreeing to the new Privacy Policy.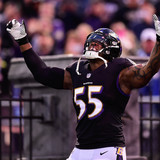 Terrell Suggs saw his 15th NFL season end in heartbreaking fashion on Sunday, but he insists it is not going to be his last.Suggs, who turned 35 in October, is one of the older players in football. While he is still playing at a high level, it would not be unusual for someone his age to mull retirement. But after the Ravens lost to the Bengals on a touchdown with less than a minute...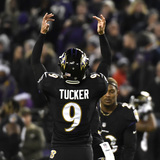 The Baltimore Ravens hosted the Houston Texans on Monday Night Football in Week 12, and it was one of the ugliest prime-time games we've seen in a while.Both teams struggled to do much on offense, though there was one standout performer we'll highlight in a moment.In the end, the Ravens hung on to win, 23-16, to improve to 6-5 on the season. These were the biggest winners and losers...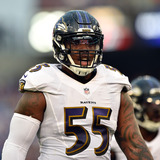 Terrell Suggs has always played the role of villain, so what he wore before Sunday's game against the Steelers was not surprising, and fit his character well.T-Sizzle came out of the tunnel with a black veil over his face, and then pulled it back to reveal that he was wearing a Bane mask. So is Ben Roethlisberger Batman?
LIKE WHAT YOU SEE?
GET THE DAILY NEWSLETTER: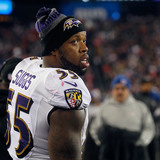 It's still early in the 2017 NFL season, but with all the weapons the Pittsburgh Steelers have on offense, it's not an overreaction to say they're not performing at the level many predicted they would be at.The Steelers rank 16th in the league in points per game (21.3), 22nd in yards per game (302.3) and that's not going to cut it if the team hopes to play in the AFC Championship...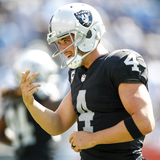 The first Sunday of NFL regular season action is in the books, and a whole heck of a lot happened. It started with a surprisingly good game between the Pittsburgh Steelers and long downtrodden Cleveland Browns in the AFC North. While Cleveland would drop a close affair, it proved that the team is much more competitive than last season.Speaking of proving something, the Jaguars went...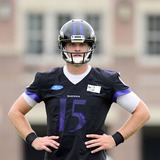 With Joe Flacco currently sidelined with a disc issue in his back, the Ravens have brought in a few quarterbacks as insurance.The Ravens signed a former indoor league quarterback — David Olson — and also have cast-offs like Ryan Mallett fighting for a job.Speaking of Mallett, he had a tough go at training camp on Friday. He took first-team reps going up against the Ravens' vaunted...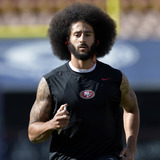 Terrell Suggs and his coach have differing opinions on why Colin Kaepernick remains a free agent.Earlier in the week, Baltimore Ravens head coach John Harbaugh said it is "intellectually lazy" for people to think Kaepernick's controversial political stances are the reason the quarterback hasn't been signed. When asked by TMZ on Thursday if he believes Kaepernick has been blacklisted...
The Baltimore Ravens will lose receiver Steve Smith Sr. to retirement this offseason, but the team isn't expecting veteran outside linebacker Terrell Suggs to follow him into life after the NFL. According to general manager Ozzie Newsome, the Ravens are planning on Suggs, who turns 35 next October, to come back for the 2017 season. From Jamison Hensley of ESPN: Ravens GM Ozzie...
The Baltimore Ravens were officially eliminated from playoff contention with a heartbreaking loss to the Pittsburgh Steelers Sunday night. That type of shortcoming would make many players in their mid-30s think about calling it a career, but not Terrell Suggs. Suggs, 34, was asked by a reporter if a loss like Sunday's makes him hungry to come back for more. His response was quite...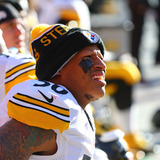 Pittsburgh Steelers linebacker Ryan Shazier is looking forward to playing against the division rival Baltimore Ravens this weekend, and he has a very interesting way of showing it. Shazier shared a photo on Instagram early Thursday morning that featured a pack of wolves eating their prey. It was pretty graphic: A photo posted by Ryan Shazier (@shazier) on Dec 22,...
MORE STORIES >>
Ravens News

Delivered to your inbox

You'll also receive Yardbarker's daily Top 10, featuring the best sports stories from around the web. Customize your newsletter to get articles on your favorite sports and teams. And the best part? It's free!