We've updated our Privacy Policy.
By continuing to use this site, you are agreeing to the new Privacy Policy.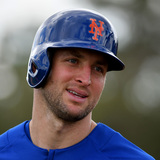 Tim Tebow hasn't played in a regular-season NFL game since 2012, but in a recent interview, the former Heisman Trophy-winning quarterback noted that teams are still trying to bring him back to the gridiron.CNBC's Suzy Welch asked Tebow if there was a point where he decided that his football career was done. "Well, no. It wasn't like that," Tebow said in the interview. "I mean, I...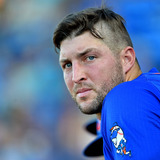 Colin Kaepernick was apparently not the only polarizing name that came up when Miami Dolphins front office executives were discussing possible replacements for Ryan Tannehill.Before they ultimately were able to sign Jay Cutler to a one-year contract, the Dolphins reportedly discussed the possibility of bringing in Tim Tebow. As Salguero notes, Dolphins head coach Adam Gase worked...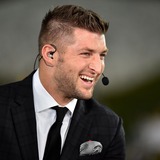 Despite being out of the league for three years, Tim Tebow is still ranked as the fifth-most popular quarterback in the NFL, according to a recent poll of U.S. residents conducted by Public Policy Polling. Technically speaking, Tebow has been in the NFL but hasn't taken a regular season snap in over three years. He was in training camp with the Philadelphia Eagles ahead of the...
LIKE WHAT YOU SEE?
GET THE DAILY NEWSLETTER:
The Philadelphia Eagles put an end to quarterback Tim Tebow's future in the bleeding green nation when they released him on Saturday. After a somewhat impressive preseason, Tebow still could have a chance to play with another NFL team that currently is in need of quarterback depth. Here are a few teams that don't exactly boast the most enticing lineup of backup quarterbacks and...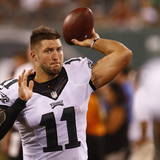 Many have been saying for years that Tim Tebow's best shot of playing professional football would be in the CFL. Chip Kelly apparently agrees. Kelly cut Tebow from the Philadelphia Eagles on Saturday and apparently recommended the QB play in the CFL to gain more experience. Chip Kelly told Tim Tebow that he should play in the CFL to get more reps, according to a league source...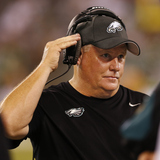 When the Philadelphia Eagles traded Matt Barkley to the Arizona Cardinals on Friday, many thought that was an indication Tim Tebow had made the team. Weren't we all surprised. The Eagles made Tebow one of their cuts on Saturday, and head coach Chip Kelly said it was because the quarterback is not "good enough" right now. "Tim's really progressed, but we didn't feel like he was...
By Jason Rowan If a person was asked to name the most likely NFL player who would be capable of breaking up a fight during a tense and heated training camp scrimmage between two hard-fighting teams, you better believe most folks would say Tim Tebow. And apparently that was indeed the case as the quarterback reportedly played the role of peace-making inventor when a scuffle broke...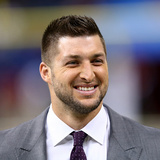 By Rachel Wold This is no joke. A bill in honor of Philadelphia Eagles' quarterback Tim Tebow was just passed by Alabama's House of Representatives that now allows homeschooled students "to play sports for their local public schools." Tebow earned his name in the bill because he was homeschooled before playing at Florida. Back in 1996, a comparable law was passed by the State of...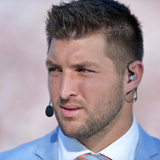 By Steve DelVecchio Tim Tebow is getting another shot at playing in the NFL, as the 27-year-old has reportedly agreed to a deal with the Philadelphia Eagles. Jay Glazer of FOX Sports reports that Tebow will be in Philadelphia on Monday and will sign with the team. The former Florida star has been working with respected quarterback coach Tom House, and the Eagles are apparently...
By Vincent Frank According to ESPN's Adam Schefter, the Philadelphia Eagles are working out former first-round pick Tim Tebow on Monday. Tebow, who has been out of the league since 2013, is apparently in the midst of a comeback attempt. It was reported earlier this month that he was considering attending the first ever veteran combine in Arizona later in March. Tebow, 27, has...
MORE STORIES >>
NFL News

Delivered to your inbox

You'll also receive Yardbarker's daily Top 10, featuring the best sports stories from around the web. Customize your newsletter to get articles on your favorite sports and teams. And the best part? It's free!