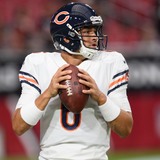 Mark Sanchez is blaming a contaminated supplement for his failed PED test.Sanchez was suspended four games for a positive performance-enhancing drug test, the NFL announced on Friday. The free agent quarterback said on Instagram that he was "blind-sided" by the news. He also said that he passed the tests before and after the positive test, which he believes is a sign that he was...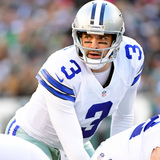 A quarterback nobody has spoken about in months is suddenly a hot topic on social media. Once news of free agent quarterback Mark Sanchez's four-game suspension for using PEDs broke, the Twitter world went wild.Here are some reactions — both nice and not so nice — we have compiled. For what it is worth, Sanchez immediately issued this statement on his Instagram claiming his innocence...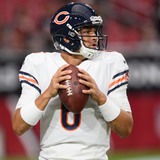 Mark Sanchez's NFL career appears to be on life support.The NFL announced Friday that Sanchez has been suspended for the first four games of the 2018 season after violating the league's PED policy. Sanchez, a free agent, hasn't played in a regular season game since 2016 and hasn't started one since 2015. Though he received token interest as a backup this offseason, a drug suspension...
LIKE WHAT YOU SEE?
GET THE DAILY NEWSLETTER: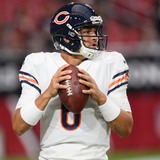 Coming completely out of the left field, free agent quarterback Mark Sanchez has been suspended for the first four games of the 2018 NFL season for violating the league's PED policy. The 31-year-old quarterback last played one season as a backup with the Chicago Bears in 2017. Prior to that, Sanchez spent the 2016 season with the Dallas Cowboys.Sanchez was an original fifth-overall...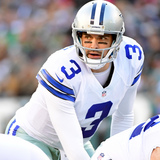 Mark Sanchez only saw the field two times in 2016 while suiting up for the Dallas Cowboys. And while the Chicago Bears would sign him him to a one-year deal last season, Sanchez didn't see the field even once. Now he isn't going to see the field in 2018 for at least four games.Sanchez might be a free agent, but he's receiving a four-game suspension for violating the NFL's PED policy...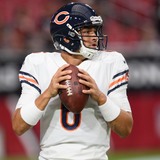 The Seattle Seahawks are suddenly in the market for quarterback depth now that they had to release Trevone Boykin, and Mark Sanchez is a player who could help fill the void.According to Bob Condotta of the Seattle Times, Sanchez has been mentioned as a possibility for the Seahawks. Sanchez, who is currently a free agent, played his college ball at USC under Pete Carroll. He has bounced...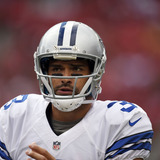 Mark Sanchez visited with the Chicago Bears on Thursday, and apparently things went well.NFL Media's Ian Rapoport says Sanchez is expected to sign with the Bears. The Bears recently signed Mike Glennon to be their starting quarterback, so Sanchez would be competing to be his backup. The team also has Connor Shaw and David Fales on their roster at quarterback.Sanchez has been a backup...
At least two Denver Broncos players say they know exactly who will be the team's starting quarterback come Week 1 of the 2016 regular season. Mark Sanchez. According to Mike Freeman of Bleacher Report, there's "no mystery" about Denver's starter at quarterback. The two players are convinced it'll be Sanchez, not Trevor Siemian or rookie first-round pick Paxton Lynch. The report...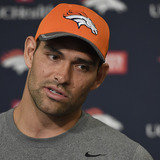 One day after a huge story broke about how Ash Narayan scammed Mark Sanchez and others out of $30 million, the NFLPA has suspended him indefinitely. As detailed by Vice.com, Narayan was approved to advise NFL players by the NFLPA and was still listed as of Tuesday as an NFLPA-approved advisor. No longer. Financial advisor Ash Narayan suspended indefinitely by NFLPA. Allegedly...
Mark Sanchez has reportedly been traded to the Denver Broncos for a conditional pick, per Mike Klis of 9News in Denver. Broncos acquire Mark Sanchez from Philly for conditional draft pick. Process has begun #9news #9sports — Mike Klis (@MikeKlis) March 11, 2016 Behind the scenes, the venerable John Elway worked out a deal for Sanchez, who was going to be playing third fiddle...
MORE STORIES >>
Bears News

Delivered to your inbox

You'll also receive Yardbarker's daily Top 10, featuring the best sports stories from around the web. Customize your newsletter to get articles on your favorite sports and teams. And the best part? It's free!