Since leaving the Ravens as a free agent after the 2014 season, wide receiver Torrey Smith has been on three teams in four years with his latest change coming earlier this month when the reigning Super Bowl champion Philadelphia Eagles traded him to the Carolina Panthers. When it comes to his annual...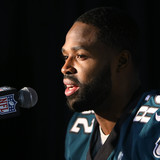 Torrey Smith spent just one season with the Philadelphia Eagles and did not have a very big role, which is probably why the team decided to trade him to the Carolina Panthers this offseason. Still, it seems as though Smith was surprised by the move.Smith, who was sent to the Carolina Panthers in exchange for cornerback Daryl Worley last week, sent some cryptic tweets on Tuesday about...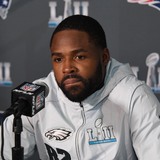 The Philadelphia Eagles could not have asked for a better result in 2017, but they did let up a whopping 33 points in their Super Bowl win over the New England Patriots. Perhaps that is why they are making so many moves to improve their defense.ESPN's Adam Schefter reports that the Eagles have traded wide receiver Torrey Smith to the Carolina Panthers in exchange for third-year defensive...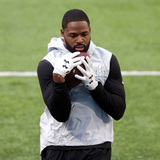 Carolina Panthers quarterback Cam Newton has been out here asking for wide receiver help this week. The team has now apparently done just that.According to ESPN's Adam Schefter, Carolina has acquired wide receiver Torrey Smith from the defending champion Philadelphia Eagles in exchange for cornerback Daryl Worley. It's a rare player-for-player swap with no draft picks changing hands...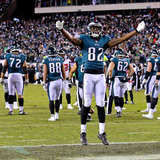 This is breaking news. Please refresh for updates.The Panthers trading cornerback Daryl Worley to the Eagles in exchange for wide receiver Torrey Smith, sources tell ESPN.com's Adam Schefter (on Twitter). The deal will give the Eagles some cap relief while strengthening their cornerback depth. Meanwhile, the Panthers acquire a proven veteran receiver, something that ranked high on...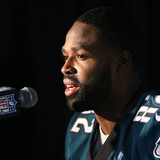 The Eagles might be Super Bowl champions, but that doesn't mean they're content. And Friday afternoon, they would trade seven-year veteran Torrey Smith to the Panthers. How many more corners will move? But seriously, there's probably more to come from the Eagles. As for Smith, it's not all that surprising he's gone. But the Panthers need to give Cam Newton some help. He ideally fits...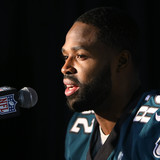 Torrey Smith and the Philadephia Eagles are at the top of the football world following an upset win over the New England Patriots in Super Bowl LII Sunday night.Smith caught five passes for 49 yards in the 41-33 win. It's the second Super Bowl title of Smith's otherwise up-and-down NFL career.As someone who has not shied from putting his opinion out there regarding the events of...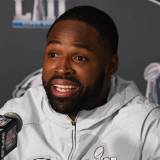 Torrey Smith is one of several Philadelphia Eagles players who are not planning to visit the White House to collect their congratulations from Donald Trump, and the wide receiver took to Twitter on Monday to antagonize the president's supporters about it.Smith was critical of Trump last week and said he would not visit the White House if the Eagles won the Super Bowl. That was before...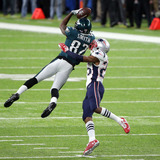 The Philadelphia Eagles kicked a field goal on the opening possession of Super Bowl LII. That was aided by a third-and-12 conversion from Nick Foles to Torrey Smith, where Smith made a catch that might be too familiar to fans of the New England Patriots. Maybe not quite as spectacular as David Tyree's catch 10 years ago. But still, Smith made quite the nice play, pinning the ball...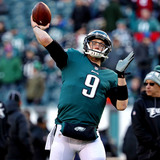 Philadelphia Eagles quarterback Nick Foles did not get off to a great start Saturday at home against the Atlanta Falcons. On the game's first offensive possession, the quarterback had Torrey Smith streaking wide open (just like Foles said would happen) down the right sideline.Foles read it perfectly but threw the worst duck this scribe has ever seen. The Eagles were bailed out by...
MORE STORIES >>
Panthers News

Delivered to your inbox

You'll also receive Yardbarker's daily Top 10, featuring the best sports stories from around the web. Customize your newsletter to get articles on your favorite sports and teams. And the best part? It's free!