Zach Orr has retired from playing in the NFL, but he'll still be working in the league. The Ravens announced on Wednesday that Orr will work with the team's coaching staff and personnel department as he transitions away from being an active player. Orr retired after the end of the 2016 season due to a [more]
Although the Baltimore Ravens began the season as strong as any team in the NFL winning their first three games to start the 2016 season, the ensuing four game losing streak, accompanied by a heartbreaking week 16 loss in Pittsburgh, ruined a promising season. There are certainly a number of reasons why the team faltered, inability to win on the road, poor play late in games, etc...
In 2016, Zach Orr was the Ravens' leading tackler, and earned a spot on All-Pro second team. But before Orr could begin preparing to replicate his
Want more news first thing in the day? Sign up for the Yardbarker Morning Bark newsletter here.Good morning and welcome the the YB Box Score, what we're reading while making sure our phone is fully charged in case our agents need to call us this weekend. Happy birthday today to Michael Phelps, Ben Utecht, Chan Ho Park, Jim Montgomery, Mike Tyson and Sterling Marlin. On this date...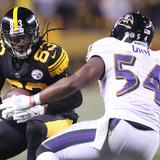 It hasn't taken long for Zach Orr's phone to start ringing off the hook after he announced Wednesday morning that he plans to come out of retirement.According to Dan Graziano of ESPN.com, eight teams already have expressed interest in Orr and he has a visit with the Lions scheduled on Thursday.Orr was ninth in the league with 132 tackles last season and was named second-team All...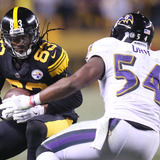 Former Baltimore Ravens linebacker Zach Orr was forced to retire back in January due to a congenital spinal condition, but the 25-year-old is considering a comeback after doctors recently gave him some positive news.In an appearance on NFL Network's "Good Morning Football" Wednesday, Orr revealed that doctors have given him new diagnoses over the past several months. Orr was initially...
Zach Orr shocked the NFL when he retired from football at the age of 24 after a CAT scan revealed a congenital spine condition. Freshly removed from the environment of the NFL — one that is rife with opioid abuse and addiction — Orr is now setting his eyes on a different battle. He's going to join forces with the Maryland public health agency in the fight against opioid addiction...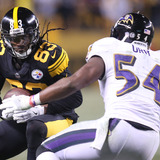 Baltimore Ravens linebacker Zach Orr is reportedly retiring from football after just three seasons in the NFL.Orr, who had a breakout season in 2016 and was named a second-team All-Pro, dealt with a shoulder injury late in the year. According to NFL Network's Ian Rapoport and Mike Garafolo, the injury has forced Orr into retiring at age 24. Orr ranked in the top 10 among defenders...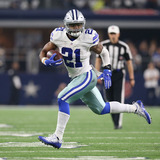 This season, it seems everywhere you look the NFL is bursting with young talent. 2015 showcased a strong rookie class, and 2016 has only added to that. Combine these new names with some already established talent, and you've got way more than 25 players under age 25 who are worthy of inclusion on this list.But alas, 25 is the limit, and we had to make some tough choices. This means...
Just 5 days before the Ravens take on division rival Cincinnati at home for the 2014 opener— and some eye-opening roster additions and some unexpected cuts. Undrafted rookies James Hurst (OT, 6-5, 308, North Carolina) and ILB Zach Orr (6-0, 237, U. of North Texas) made the team. Somehow Orr beat out the favored John Simon, who was trying to convert from DE to OLB and grab that last...
MORE STORIES >>
NFL News

Delivered to your inbox

You'll also receive Yardbarker's daily Top 10, featuring the best sports stories from around the web. Customize your newsletter to get articles on your favorite sports and teams. And the best part? It's free!