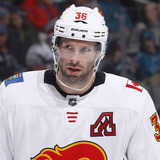 At the end of every workweek, Yardbarker takes a look at what the NHL has in store for the weekend. We'll see whose stock is soaring, who needs to get their acts together and what tilts promise to keep you on the edge of your seat. In this week's edition, Troy Brouwer's rough year gets rougher, and there's an outdoor game on the schedule that should actually be worth watching.Who...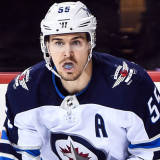 Mark Scheifele will return to the Winnipeg Jets' lineup tonight for the first time in 2018, more than six weeks since his last NHL game. During that time, the Jets have continued to win and find themselves tied with the Nashville Predators for first place in the Central Division with 73 points.Scheifele's return will once again make the Jets' forward group one of the most fearsome...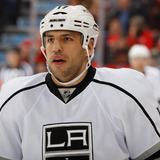 One of the biggest story lines to come out of the chaotic, climactic first hour of NHL free agency is that the Pacific Division just got a lot more competitive.The Left Coast didn't pack as much punch in the 2015-16 campaign as it did in previous seasons. That changed — at least, it appears to have changed at this point in the offseason — with the addition of some big bodies spread...
Troy Brouwer's goal wasn't pretty. In fact, it was pretty ugly as it took him three tries to convert. Still, that ugly – yet amazingly beautiful goal – sent Chicago home and sent Blues fans into a frenzy. The best reaction after that goal? It came from Brouwer as he sat on the bench. Here's Troy Brouwer's reaction after he scored. Priceless. pic.twitter.com/wvN27BGAVu — Ian Oland...
It's common knowledge that T.J. Oshie had captured the hearts of quite a few young fans in St. Louis, but it turns out Troy Brouwer has some adorable young followers as well. Brouwer recently Tweeted out the note he received from a young fan who was sad to see him leave Washington, but was eager to support him on the Blues. pic.twitter.com/3yoGTr89UV — Troy Brouwer (@tbrouwer20...
Troy Brouwer #20 of the Washington Capitals celebrates after scoring a goal in the second period against the Nashville Predators during an NHL game at Verizon Center on March 28, 2015 in Washington, DC. (Mandatory Credit: ESPN/Getty Images) It has been a rocky season for the Washington Capitals. For long streaks of time they have looked dominant and during other stretches have looked...
Troy Brouwer scored twice and Braden Holtby turned aside all 27 Kings' shots on goal, to lead the Washington Capitals to a 4-0 home shutout of the LA Kings. The shutout performance extended Holtby's regulation time scoreless streak to three consecutive starts.  Besides the Kinds, Holtby shutout Pittsburgh and gave up 1 overtime goal against the Habs. For Brouwer, it was already a...
MORE STORIES >>
Flames News

Delivered to your inbox

You'll also receive Yardbarker's daily Top 10, featuring the best sports stories from around the web. Customize your newsletter to get articles on your favorite sports and teams. And the best part? It's free!