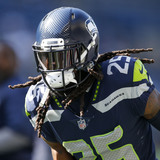 Richard Sherman is known for opining on various subjects when speaking with the media, and he did so on Wednesday. This week, he took his aim at the NFL's mandatory injury reports.The Seattle Seahawks CB has played in both of his team's games this season despite being listed as questionable before each game. He also jokingly informed the media Wednesday about a toe injury so they...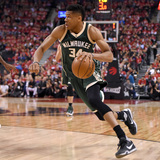 Giannis Antetokounmpo is one large man, and an NBA'er of that stature needs plenty of high-tech sneakers to stay upright.Standing at six-foot-eleven, but playing like an eight-footer, Adidas made sure that Antetokounmpo has the best gear to give him an advantage over his opponents. And they gave him plenty of options in doing so.By that, we mean Adidas gave him an entire truck full...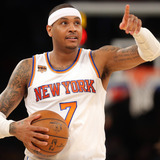 The Carmelo Anthony sweepstakes is still a hot item heading into the 2017-18 season, and there aren't really any other rumors of this magnitude floating around the NBA at this time. Once Melo is finally moved, the talk of blockbuster acquisitions can finally be laid to rest, after a crazy summer.While Damian Lillard and CJ McCollum seem to feel that Melo is interested in heading...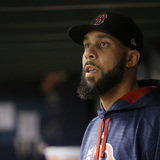 The Boston Red Sox are willing to trust David Price out of the bullpen in pretty big situations.Red Sox manager John Farrell said Wednesday that, with Craig Kimbrel and Addison Reed unavailable due to high usage, Price could serve as the team's closer on a fill-in basis. Recurring elbow issues have relegated Price to bullpen duty for the remainder of the season as well as the playoffs...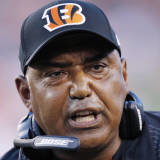 Cincinnati Bengals coach Marvin Lewis says his players need to get better — or else.Lewis spoke to the media on Wednesday for the first time since firing offensive coordinator Ken Zampese after an 0-2 start that saw the team fail to score an offensive touchdown. He relayed the message that he gave his players on Monday — if things don't get better, they'll be the next to pay the...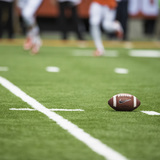 If football fans weren't concerned about the safety of the game, they probably are now.A tragic event took place Tuesday, when Midwestern State University CB Robert Grays died from injuries sustained from a tackle attempt during his team's game on Saturday against Texas A&M University–Kingsville. Grays was taken to a local hospital in Wichita Falls, and later died in a Houston...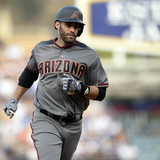 If you're not cheering for a contending team, this can be a frustrating time of the MLB season. Other teams are getting ready for the playoffs, while you're looking ahead to the winter, figuring out if your team can make the right additions to contend next year.Fortunately, there are plenty of options to look at. Plenty of players from MLB contenders are set to become free agents...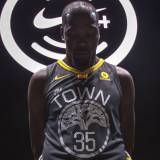 Kevin Durant's bizarre summer has his Golden State Warriors just as confused as the rest of us.According to a report by Chris Mannix of The Vertical on Wednesday, many within the Warriors are bewildered by the strange offseason Durant has had.Per Mannix:Many in Golden State, team officials and players alike, have taken note of Durant's oddball offseason and are perplexed by it. They...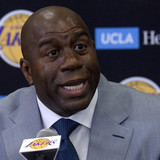 The Draymond Green civil case stemming from assault allegations last year has taken a completely new turn.According to documents obtained by The Mercury News, Los Angeles Lakers president and Pro Basketball Hall of Famer Magic Johnson has been subpoenaed to testify as a witness in the case.Authorities had originally dropped the misdemeanor assault charge against the Golden State...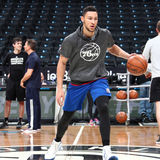 Ben Simmons's recovery is going according to plan, and the Philadelphia 76ers don't anticipate anything holding him back.After Simmons missed the entire 2016-17 season with a broken foot, the team has him back, and coach Brett Brown plans on him being the starting point guard. The team had not ruled out keeping Simmons on a minutes limit for the start of the season, and perhaps they...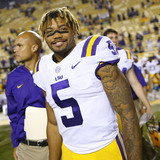 Unless LSU running back Derrius Guice has north of $50,000 laying around for a rainy day, this photo of him posing with his mother and a brand new car probably isn't going to sit well with the NCAA. As noted, Guice would quickly delete the photo. But as we all know, you really can't delete anything from the Internet permanently. Guice is about to find that out the hard way.This will...
All Sports News

Delivered to your inbox

You'll also receive Yardbarker's daily Top 10, featuring the best sports stories from around the web. Customize your newsletter to get articles on your favorite sports and teams. And the best part? It's free!
THE HOT 10: Who's Trending