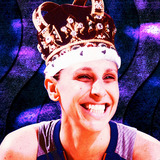 Diana Taurasi made significant history over the weekend, as she became the all-time leading scorer in WNBA history. It was just the latest accomplishment for the Phoenix Mercury guard in a career that is chock full of them. If she is not the best women's player of all-time, she is certainly on the short list. She is a marquee name both at home and overseas. In fact, she is so good...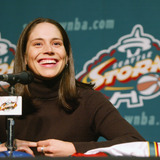 Since its inception in 1997, the WNBA has seen 22 draft picks go first overall, counting the inaugural season's Elite draft, which selected already graduated players who had already been playing professionally on other American teams or overseas. How many of these 22 players can you name?Clue: Year-TeamNote: An asterisk indicates the 1997 Elite Draft.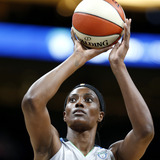 The 21st WNBA season is set to begin this weekend and in building off of a celebratory twentieth season that showcased great players from coast to coast, the 2017 campaign couldn't come soon enough. Many teams have reloaded through the draft while the biggest trade in league history catapulted a long-time also-ran into the championship conversation for the first time ever.While there...
NEW YORK (AP) Tina Charles had 25 points and seven rebounds to help the New York Liberty beat the Atlanta Dream 78-67 on Friday night for their sixth victory in seven games. New York trailed by nine points midway through the third quarter, but closed on a 15-3 run to take a 54-51 lead. The Dream only made one field goal in the last 6 minutes of the quarter. Brittany Boyd's 3-pointer...
SEATTLE (AP) Tina Charles scored a season-high 30 points to help the New York Liberty beat the Seattle Storm 81-77 on Tuesday night for their fourth straight win. New York (11-5) is off to its best start since going 16-5 in 2001. Tanisha Wright added 12 points for New York, including a fast-break layup with 36 seconds left for a three-point lead. Swin Cash scored six points to move...
NEW YORK -- Liberty star Tina Charles' foundation is always close to her heart. The New York native once again will donate half of her WNBA salary to a charity she started to honor her aunt who died of multiple organ failure in 2013. Charles has already bought 142 automatic external defibrillators over the past few years. She'll donate approximately $50,000 of her salary for the...
NEW YORK (AP) Tina Charles had 19 points and 11 rebounds, Essence Carson added 10 points and the New York Liberty beat the Phoenix Mercury 68-57 on Thursday night. The Liberty (3-1) never trailed to remain undefeated at home, and snapped its four-game losing skid against Phoenix. The Mercury (1-1) were only able to tie it once, 23-23 with 1:15 left in the second quarter. New York...
MORE STORIES >>
WNBA News

Delivered to your inbox

You'll also receive Yardbarker's daily Top 10, featuring the best sports stories from around the web. Customize your newsletter to get articles on your favorite sports and teams. And the best part? It's free!