Sometimes when you got a beef with another man, you only have one choice: make a terrible, terrible rap album and let him know what a punk he really is.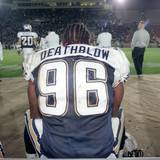 When ever-unpredictable WWE head honcho Vince McMahon made the shocking announcement that he would be taking a second shot at the world of pro football, relaunching the XFL, it sent a shock through the world of entertainment. Scheduled to launch in 2020, the new league is supposedly a complete redo on the infamously outlandish product of the first XFL. The focus will be more on football...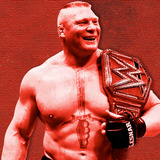 On Sunday, WWE will put on its 30th annual SummerSlam event. The event will take place from the Barclays Center in Brooklyn, the show's official home for the last three years and for the foreseeable future. WWE is going all out as well, with a whopping 13 matches on the card, including the pre-show. It looks to have the making of a monster pay-per-view, but there is also an elephant...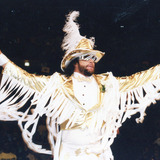 In 1971, Mike Vail and Randy Poffo were anonymous teenagers at the entry level of the St. Louis Cardinals farm system, eagerly trying to navigate the murky depths of professional baseball. Both would go on to garner national attention for their athletic feats. However, only one of them made their calling on the diamond. At the time for Vail, it wasn't immediately clear that they...
The wrestling world lost a legend five years ago on May 20th, 2011 - the day Macho Man Randy Savage suffered a heart attack and died at the age of 58. Savage was one of the biggest stars in WWE for nearly a decade after debuting in 1985 and went on to have a long career as a top star in WCW. In 2015, Savage was posthumously inducted into the WWE Hall of Fame by his former Mega Powers...
Pro wrestling legend Macho Man Randy Savage is generally regarded as one of the greatest of all time, and was posthumously inducted into the WWE Hall of Fame last year. WWE fan Joe Chapman believes Savage was so influential that the city of Columbus, Ohio — where Savage was born — should feature a statue in his honor, so Chapman wrote a letter to the mayor of Columbus and launched...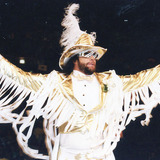 Oooh yeah! "Macho Man" Randy Savage is continuing to have a pretty great year. In March, the former WWE Superstar was (finally) inducted into the WWE Hall of Fame. A few months later, his brief minor league baseball career was recognized and celebrated by The Hall of Very Good. And, now, he's taking a stab at running for president. Well, almost. Wednesday, the Statement of...
Long before he was "Macho Man" Randy Savage, Randy Poffo was an aspiring young baseball player. From 1971 to 1974, Randy spent time with farm clubs for the St. Louis Cardinals, Cincinnati Reds and Chicago White Sox. It was in 1973 that Savage followed in the footsteps of his father Angelo Poffo and embarked on a career in pro wrestling that would make him a household name by the...
Tonight's RAW took place in the city that hosted last years historical 30th WrestleMania – New Orleans, Louisiana. And tonight, another historic, yet long overdue moment took place. Better late than never. It wasn't exactly a secret, and it didn't need to be. Sites like TMZ, WWE.com and even the WWE Network itself let it be known all Monday long who the first person to be announced...
"Macho Man" Randy Savage does his signature pose. (Mandatory Credit:- WWE.com) Having teased it through various forms of social media, the WWE is reportedly scheduled to announce "Macho Man" Randy Savage as the first inductee into the WWE Hall of Fame Class of 2015. WWE.com posted the following on their website It's not official yet, but it is expected that "Macho Man" Randy Savage...
MORE STORIES >>
WWE News

Delivered to your inbox

You'll also receive Yardbarker's daily Top 10, featuring the best sports stories from around the web. Customize your newsletter to get articles on your favorite sports and teams. And the best part? It's free!