Eat, Drink, Watch: Fight weekends are always fun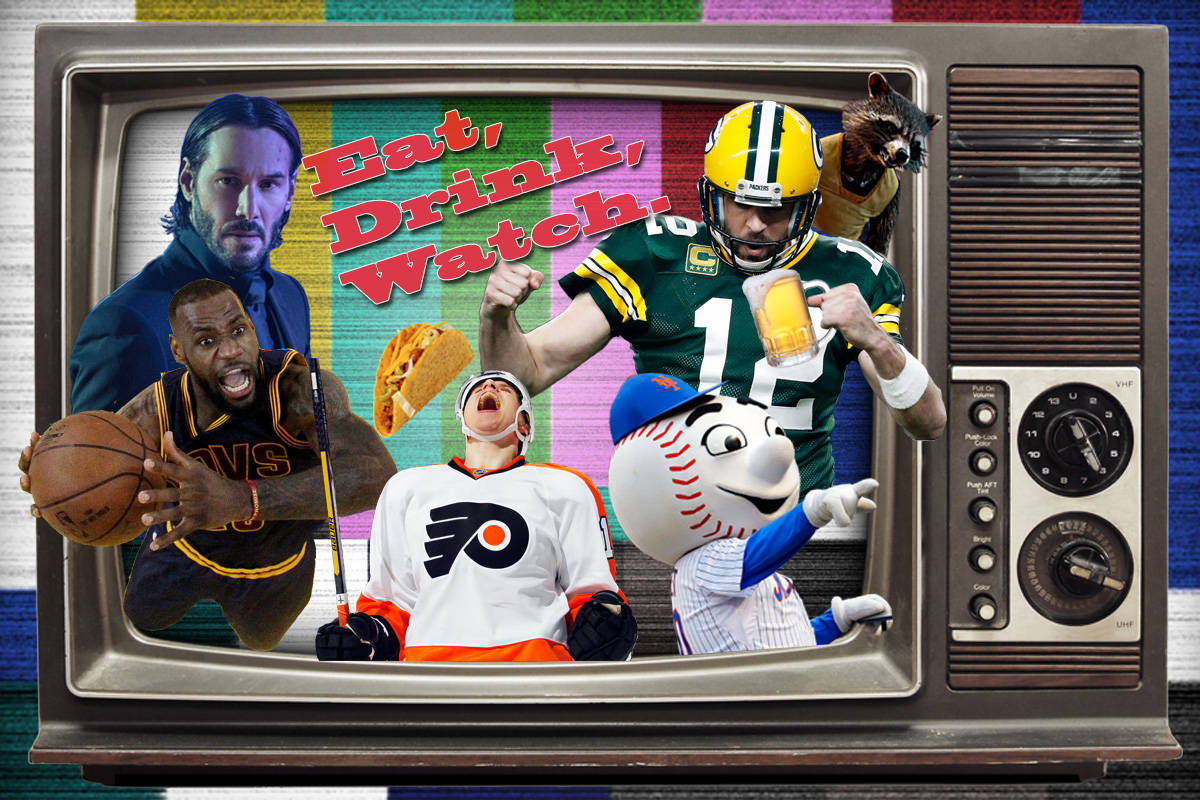 Getty Images/Yardbarker Illustration
It's been a long week. You're tired. You're hungry. You're thirsty. You just want to find something to watch and unwind only to find not only do you have too many games to choose from on any given night to watch, there is an entire catalog of shows and movies you can barely keep up on. When did our weekends turn into so much work?
Let's make it simple. Here is what you want to eat, this is what you want to drink and this is what you want to watch over the next 48 hours or so of "freedom" you have in your life. Maybe. We have to start getting the taxes ready. Why is the weather getting nicer just as tax season hits? Does this mean we get out of having to do yard work this weekend? Why does every plant around the house already need trimmed? This can't be our entire Saturday. No. We need to get some fun in. Let's plan ahead and figure out what is going to offer us the most amount of fun with our limited free time this weekend of March 3, 2017.
Eat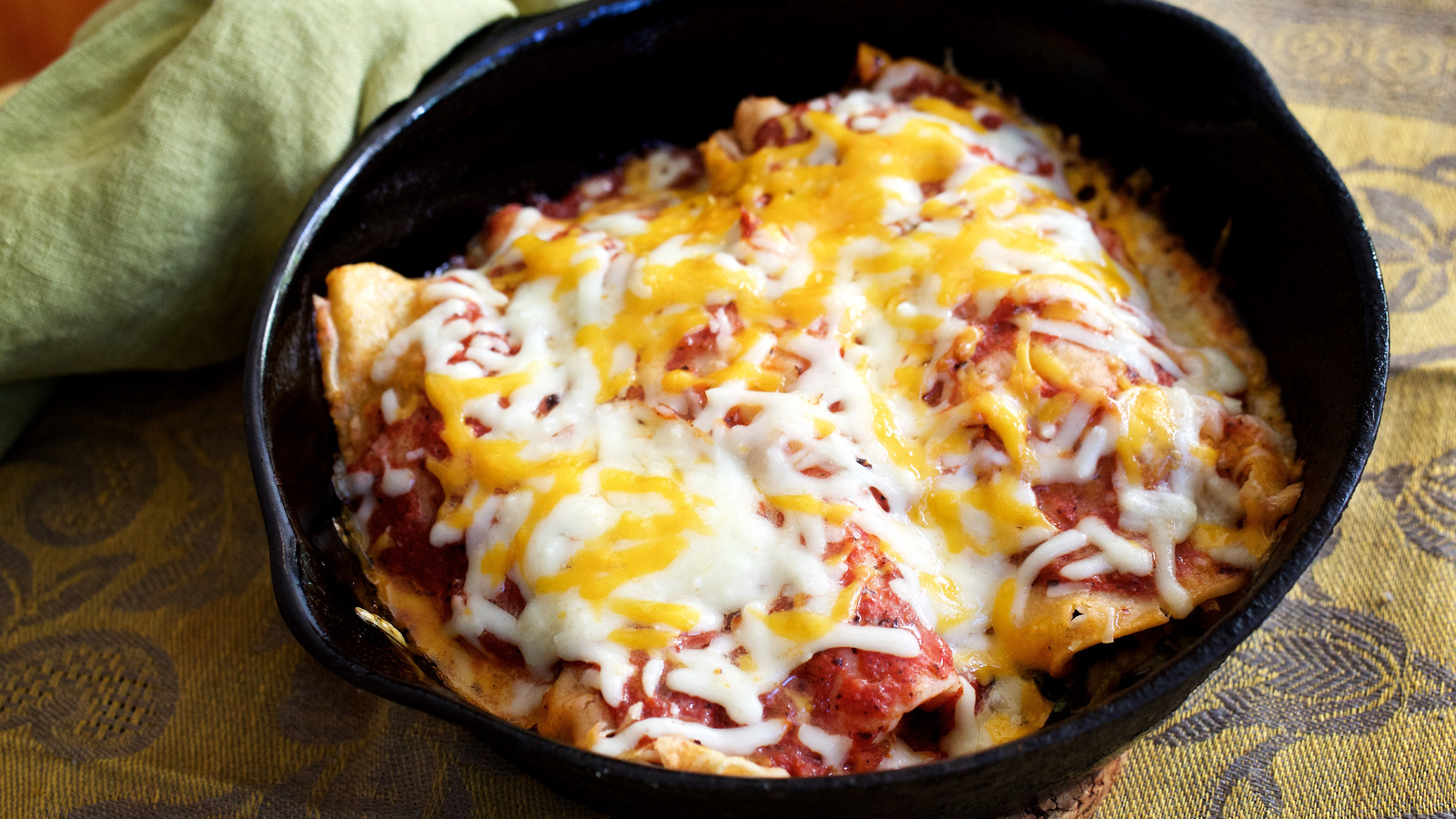 Even if you make the most basic enchiladas, you're better off than going to the Bell. 
Deb Lindsey for The Washington Post via Getty Images
Remember a few weeks ago when we told you Taco Bell had announced the 'naked chalupa' which was basically a chalupa without the tortilla and thin-chicken breast as the taco? We thought it was crazy. Guess what. Taco Bell has sold out of them. It was meant to be a limited offering but customers went through them so quickly there is now a shortage of naked chalupas. Well done, taco-blasphemers. On that note, the good old 'Bell is testing out three new items that we dare say, don't sound half bad; a Caesar Crunchwrap, a Rolled Chicken Taco-Stuffed Enchilada Burrito and a Doritos Quesalupa Crunch. (Fine, we're not down this last one. We have some pride.)
But it does have us thinking out one of our favorite foods, enchiladas. Taco Bell cheats and puts enchilada sauce in a burrito shell then stuffs some rice and cheese in along with a couple chicken taquitos. It's hardly the same thing.
Take some time, make a real enchilada sauce. We're of course partial to our own ancho and guajillo chile rojas sauce which takes a little more time but is great with pork or chicken, and have solid success with this recipe from Food Republic for enchiladas rojas with barbacoa if you like the heat. You can even try your hand a near-authentic mole or if you happen to have a fair amount of time and want to just put the games on in the background (looking at you bad Saturday NBA schedule and a nearly barren Sunday), make yourself a true mole negro.
Try to top that, Taco Bell.
Drink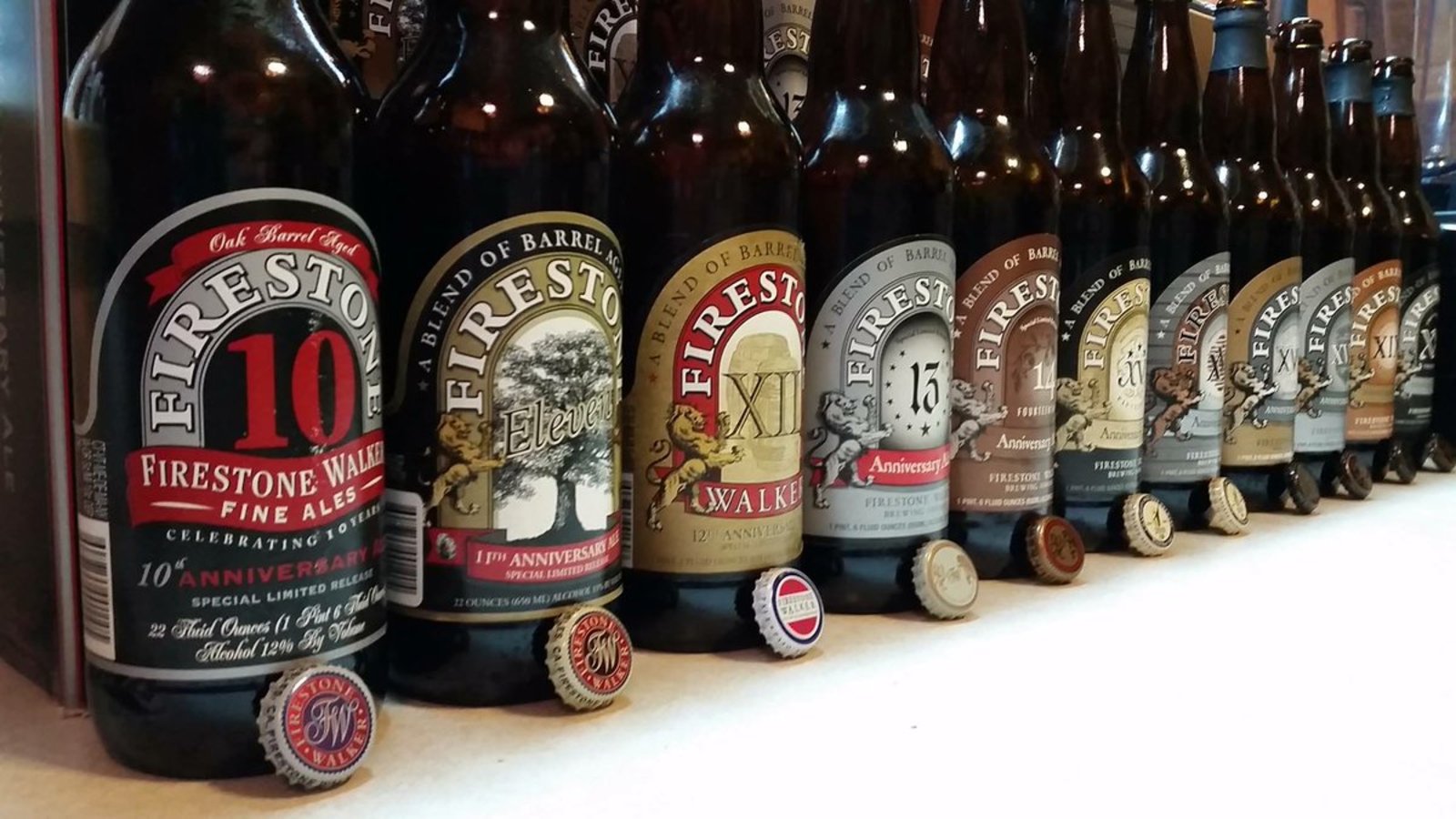 Firestone Brewery
Beer.
Okay, well this one is obvious and not as fun as the times we've told you to go try a new speciality brew or cocktail, but sometimes we all need a reminder to do some spring cleaning and that includes beers you've been cellaring for probably way too long.
Why is this on our minds? The beer site October (run in part by BeerGraphs/FanGraphs' Eno Sarris) ran a great essay this week about not cellaring your store-bought beer and reminding us all what we're keeping to "age" probably isn't as developing as nicely as we think it is, or worse, turning right under our noses leading to the mother of all great drinking sins, wasting good beer.
The Firestone image above? Every year this California brewery puts out an anniversary beer that always excellent fresh, but is also excellent aged. But for how long? A year? Two? Three? No two fridges or cellars are alike. It's crapshoot. We once drank with a Firestone beer rep who told me about having one of their anniversary beers that was well past a few years (forgive me for not remembering the exact length of time, we were drinking), and the way he described this living beast of a beer, it sounded completely mind blowing, but it was also stored at a precise temperature the entire time. When people start talking about aged beers in tones usually reserved for the finest delicate ports, ask yourself, can I really do this at home? Probably not.
So what are we drinking at our place this weekend? Probably the Firestone 18th and yes, sadly, a Firestone 16th. They're on 20 now, so. It's time. And odds are you have a forgotten beer at the back of the fridge (even if it's just a few months old) you need to stop saving for the 'right' time to drink.
Watch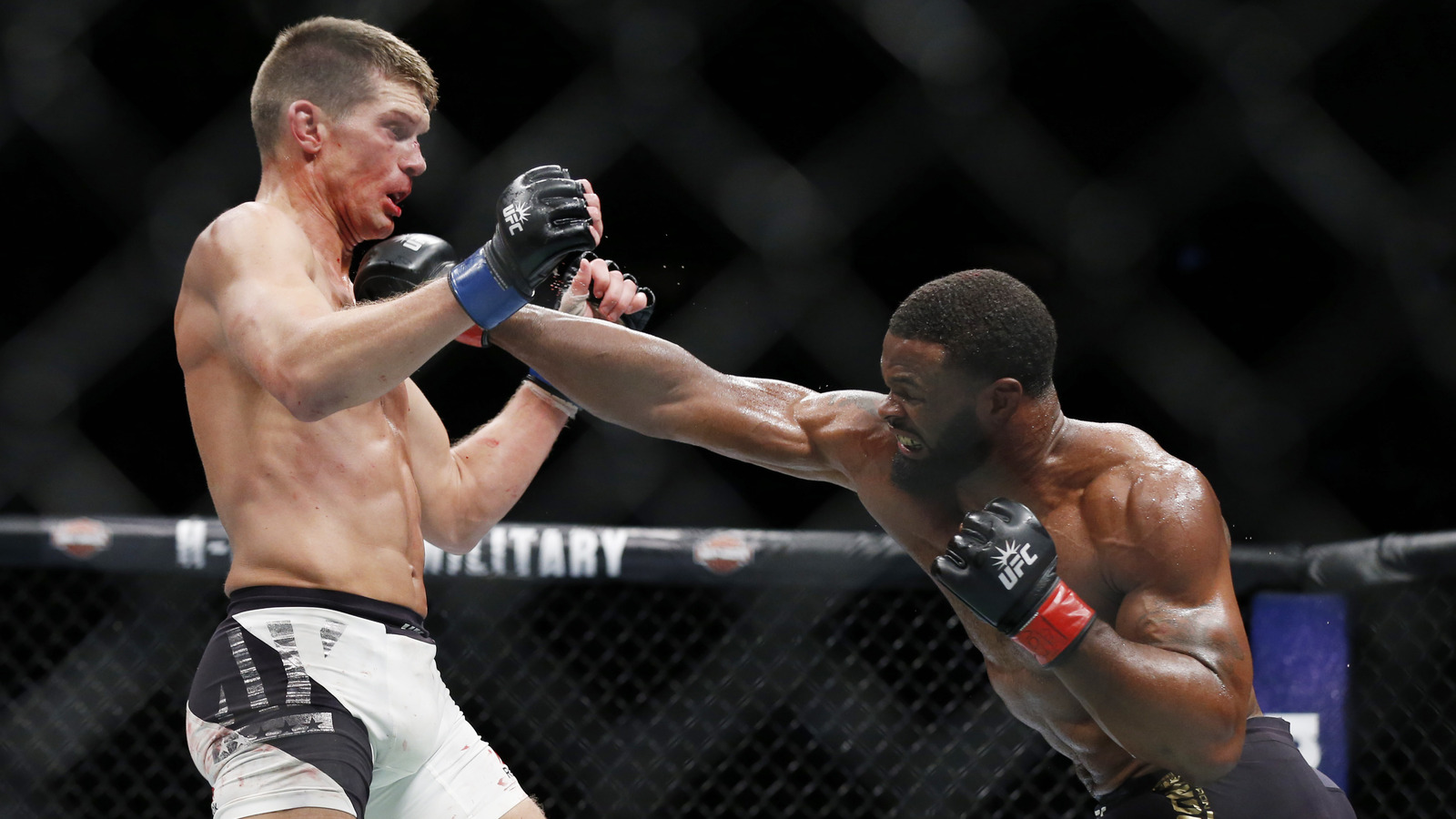 Tyron Woodley (red gloves) fights against Stephen Thompson (blue gloves) in their welterweight title bout during UFC 205 in November. The two will fight again in a rematch Saturday night. 
Adam Hunger-USA TODAY Sports
Sports
It's a fight weekend and conference championships are getting underway in college hoops, giving everyone decent alternatives to what isn't a very exciting weekend for both NBA and the NHL. College hoops, always there when you need them to be.
You can also watch the combine all weekend on the NFL Network, but what you'll get out of it is debatable. Plus, if you turn on MLB Network pretty much at all this weekend, you're going to catch a spring training game. We don't judge. We're just here to give you the TV schedule.
Friday: If you're one to watch sports at your desk (we are), #14 Louisville plays #17 NC State in women's college hoops (11 a.m. ET/8 a.m. PT, ACC Network).
The highlight of the night is Cavs-Hawks (7 p.m. ET/4 p.m. PT, ESPN) followed by Spurs-Pelicans, but don't sleep on Pens-Bolts (7 p.m. ET/4 p.m. PT, NHLN) as both teams try to find their footing after the trade deadline changes. In men's college basketball, #24 Iowa State takes on #10 West Virginia (7 p.m. ET/4 p.m. PT, ESPN2). If you like inter-Florida fights, in women's college basketball there is #16 Miami-#8 Florida State (6 p.m. ET/3 p.m. PT, ACC Network) and in regular old rivalries, #21-Syracuse-#13 Duke (8 p.m. ET/5 p.m. PT, ACC Network),
Saturday: Premier League is back this weekend after the FA Cup break and gets Saturday morning going with a bang with a match between Arsenal and Liverpool (12:30 p.m. ET/9:30 p.m. PT, NBC). In men's college ball #19 Notre Dame battles #8 Louisville (2 p.m. ET/11 a.m. PT, CBS), #25 Miami goes for the upset of #15 Florida State in the second Florida fight of the weekend (4 p.m. ET/1 p.m PT, ACC Network), and of course, #17 Duke-#5 North Carolina if you like fights of the non-MMA variety (8:15 p.m. ET/5:15 p.m PT, ESPN).
Clippers-Bulls is the national game (8:30 p.m. ET/5:30 p.m. PT, ABC), but we're more interested in Cleveland-Miami at 8 p.m. ET/5 p.m. PT (League Pass). We keep telling you to watch the Habs-Rangers, maybe this weekend you'll listen to us (7 p.m. ET/4 p.m. PT, NHLN), but if the Eastern Conference isn't for you, at least maybe check out Chicago at Nashville (8:00 p.m. ET/5 p.m. PT, FS-TN, CSN-CH, League Pass) in the West.
Tyron Woodley fights Stephen Thompson for the Welterweight Championship in UFC 209 in a rematch of their UFC 205 bout in the main event with a second "co-main event" match between Khabib Nurmagomedov and Tony Ferguson. [This event has since been cancelled.] The main card is on PPV, but you can catch the undercards starting at 7 p.m. ET/4 p.m. PT on FS1.
And Cubs-Dodgers are on MLB TV at 11 p.m. ET/8 p.m PT. if you feel like having a hint of October baseball in March.
Sunday: Start brunch with Man City-Sunderland (11 a.m. ET/8 a.m. PT, NBCN), cruise through the afternoon with the Folds of Honor QuikTrip 500 as NASCAR heads to Atlanta (2:46 p.m. ET/11:46 a.m. ET, Fox) and settle in for Jazz-Kings at 6 p.m ET/3 p.m. PT (NBATV).
We're not usually ones to recommend Northwestern sports, but Dicky V. help us, out of respect for our coworkers, #16 Purdue takes on upstart Northwestern at 4:30 p.m. ET/1:30 pm. PT on CBS.
We're not even going to recommend a hockey game for Sunday, it's that dire, and we're Pens fans. National TV again? We're sorry, other hockey fans.
Movies
Somehow Marvel has found a way to recapture jaded fans' and critics' hearts with the latest installment in the X-Men universe with their latest edition, Logan. We'll give this serial one more run because we hear good things, but pretty much aside of that, no lie, probably going to see Get Out a second time. We're going to be breaking down that horror classic for years. 
Streaming
It's not a big weekend for streaming premiers, TV shows or movies, so we're going to cozy in for a rock-doc and relax to Rolling Stones: Crossfire Hurricane which starts this weekend on Netflix. (Seriously, why are all of the major services; Netflix, Hulu and Amazon Prime just dead this weekend and jamming the next three? Did they not see how bad the pro schedules were this weekend?)
TV
We swore we weren't going to get into a new show, not with Billions being so good this season and The Americans coming back this week, but we love Leighton Meester and Making History looks like a dumb time travel comedy, and frankly, we could all use some more dumb comedies in our lives. Stop making us think so much, TV. Let us just switch off for this one. 
MORE FROM YARDBARKER:
MORE FROM YARDBARKER
All Sports News

Delivered to your inbox

You'll also receive Yardbarker's daily Top 10, featuring the best sports stories from around the web. Customize your newsletter to get articles on your favorite sports and teams. And the best part? It's free!